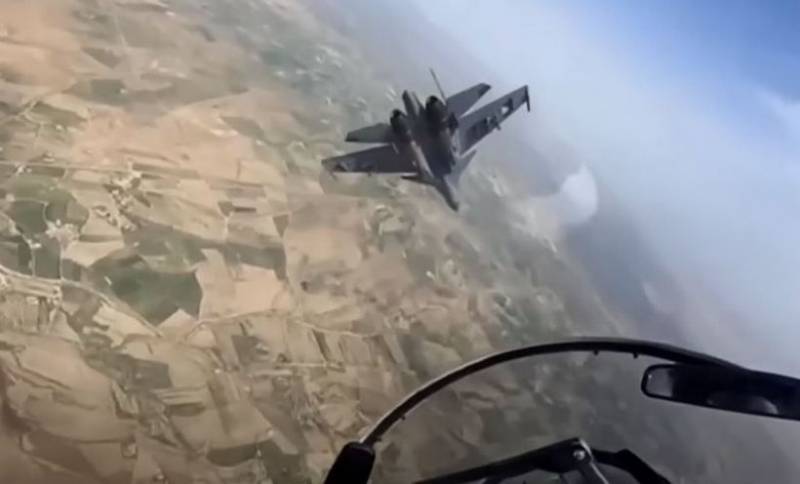 Military exercises were held in Algeria, in which Su-30MKA fighters of the Algerian Air Force used Kh-31P anti-radar missiles at targets that imitate enemy radars. A small video showing the use of this missile was distributed by the country's Ministry of Defense.
In Algeria, Air Force exercises were held with practical firing, during which pilots learned to hit ground targets, including anti-aircraft systems and radars. To destroy radar stations, pilots of Su-30MKA fighters used Kh-31P missiles purchased in Russia. Exactly the same missiles are used by the Russian Aerospace Forces to destroy Ukrainian anti-aircraft systems as part of a special military operation.
Algeria is a country that actively purchases Russian weapons, second only to India in this component.
History
cooperation between the two countries in the military sphere has been going on since the days of the Soviet Union. Most of the weapons in service with the Algerian Armed Forces are Russian. The Algerian Air Force, which is a traditional customer of Soviet / Russian aircraft, was no exception.
In 2019, the Algerian Ministry of Defense ordered the supply of 16 Su-30MKI(A) fighters and 14 MiG-29M/M2 fighters from Russia, significantly expanding the fleet of Russian aircraft. Since 2007, the Algerian Air Force has received 58 Su-30 fighters, and Soviet-made MiG-29 fighters, purchased in the early 2000s in Ukraine and Belarus, were also in service. To replace these aircraft, light MiG-29M / M2 were purchased. Along with the aircraft, weapons for them, including missiles, were also delivered to the country.
The Kh-31P is an anti-radar version of the Soviet/Russian medium-range Kh-31 air-to-surface guided missile. It was originally created for the Su-27 and MiG-29 fighters. Has several modifications. The main operators are Russia, China and India.