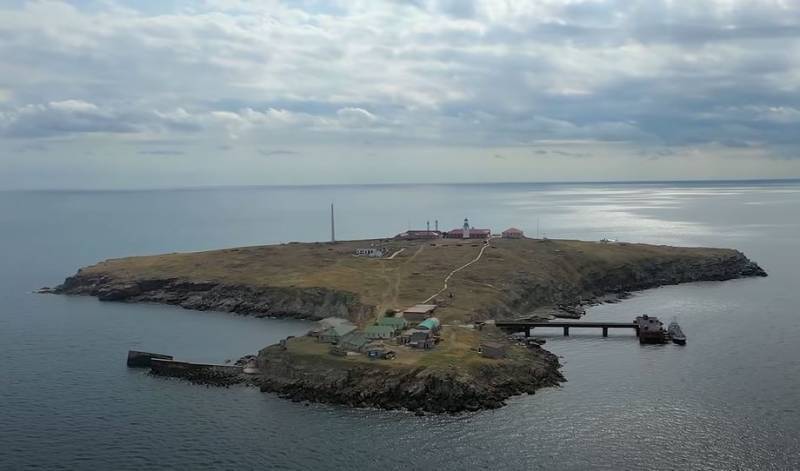 Kyiv made another attempt to capture the island of Serpents, significant forces of artillery and artillery were involved in the attack.
aviation
. The Russian Armed Forces managed to thwart the attack, causing significant damage to the Armed Forces of Ukraine.
The Russian Ministry of Defense confirmed the attempt of the Armed Forces of Ukraine to seize Zmeiny Island on Monday, June 20 at 5 am. According to the data provided by the military, Kyiv attracted significant forces to attack the island. According to the plans of the enemy, after processing the island with aviation and artillery, a landing force was to be landed, which would complete the capture operation.
More than 15 Ukrainian drones took part in the attack on the island, including strike drones, two Bayraktar TB2s, air cover was provided by S-300 units of the Armed Forces of Ukraine deployed in the areas of Tuzla and Ochakov. In addition, the Uragan MLRS, the Tochka-U installations, as well as the M-155 777-mm howitzers, deployed in positions west of Odessa and on Kubansky Island, were involved in attacks on Zmeiny. An American RQ-4 Global Hawk UAV was spotted in the sky above the island.
Despite the involvement of forces, the enemy attack was thwarted, Russian air defense systems intercepted four Tochka-U missiles, 21 Uragan MLRS rockets and shot down 14 drones. At the same time, 2 platoons of M-777 howitzers on Kubansky Island, and hangars with Bayraktar TB2 located at the Shkolny airfield near Odessa, were destroyed by Onyx missiles. Russian aviation destroyed two S-300 air defense systems near Ochakov and Tuzla.
Having failed with the island and refusing to land, the Armed Forces of Ukraine attacked the BK-1 and Krym-1 gas production platforms with anti-ship missiles and Bayraktar TB2 UAVs.