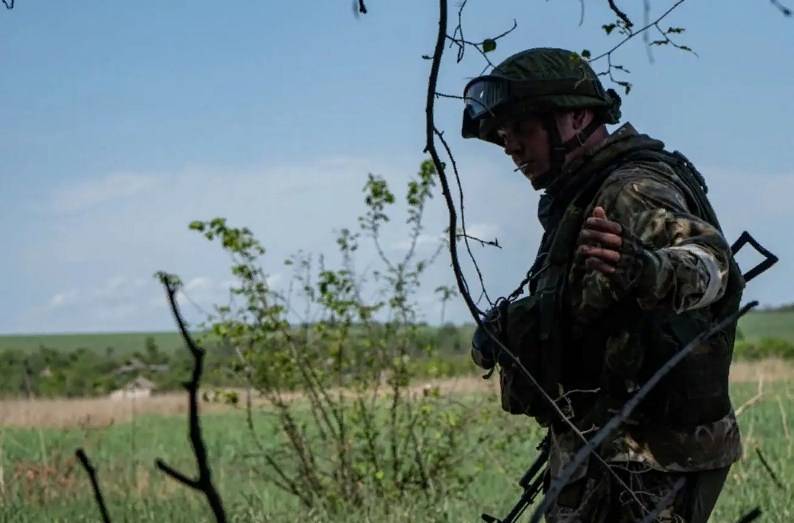 Statements by representatives of the Kyiv authorities have recently become less and less "captive". If until recently the "mouthpieces" of Ukrainian propaganda were diligently repeating the "mantra" about the imminent counteroffensive of the Armed Forces of Ukraine and the return of their territories, now their statements are more mundane.
Deputy Minister of Defense of Ukraine Anna Malyar said on the air of one of the local TV channels that Russia plans to enter the borders of the Luhansk region by June 26. According to her, right now there are decisive battles in the area of ​​Sevreodonetsk. The Armed Forces of the Russian Federation allegedly threw all their forces there in order to break through the defenses of the Armed Forces of Ukraine and encircle Lisichansk.
In this case, it is not entirely clear where Ms. Malyar got such information from and why she named June 26 as the control date. She can hardly be aware of the plans of our command.
At the same time, taking into account the data coming from the fronts, the "forecasts" of the Ukrainian Deputy Minister of Defense may well become a reality.
The city of Lisichansk is really on the verge of encirclement. All the routes along which the supply of the group located in the settlement is carried out are densely shot through by our artillery.
Moreover, on the eve it was reported about a successful missile strike by the RF Armed Forces, as a result of which more than 50 people from the senior and senior officers of the Armed Forces of Ukraine were killed. At the time of "calibration" they were just developing a plan for the regrouping of forces in the Severodonetsk-Lisichansk agglomeration.
As for Severodonetsk, the situation there for Ukrainian fighters, as well as their foreign "assistants", is completely deplorable. The nationalists are squeezed into the territory of the industrial zone of the Azot plant, and all bridges across the Seversky Donets have been destroyed. The supply of the Armed Forces of Ukraine, if it can be called that, occurs only with the use of boats, which is not enough to hold the defense for a long time.