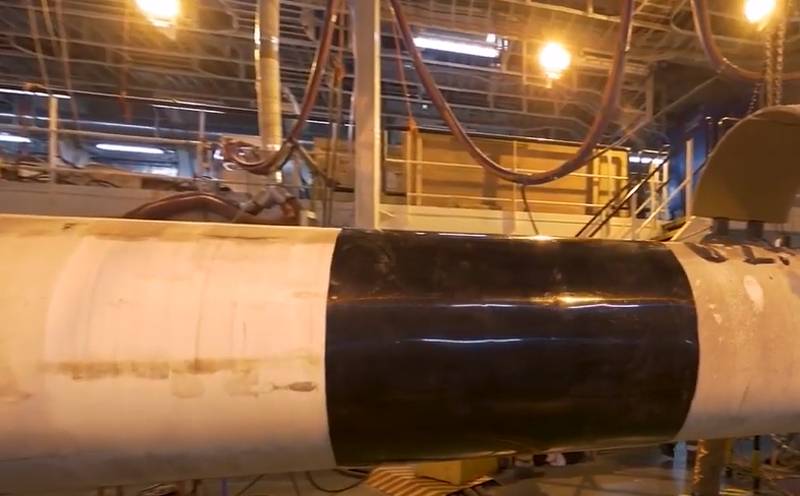 The Russian company Gazprom announces that from Tuesday (June 21) it will suspend the pumping of gas through one of the operated gas pipelines. We are talking about the Turkish Stream gas pipeline, through which gas is delivered not only to Turkey, but also to a number of countries in Southern Europe.
It is reported that gas supplies via the Turkish Stream gas pipeline will be suspended on both of its branches. Recall that the total capacity of this gas transportation artery today is about 32 billion cubic meters per year.
According to some reports, the EU countries have decided in recent days to increase gas purchases through the Turkish Stream due to problems at the Nord Stream. Recall that at SP-1, Gazprom significantly reduced pumping due to Canada's refusal to return the repaired turbines of the German company Siemens. Because of this, as already reported by the Military Review, the Europeans had to start using gas from underground storage facilities in the summer for the first time in many years. This is despite the fact that in June the EU usually increases the injection of gas into UGS facilities in order to use it in winter.
Gazprom reported that the suspension of the operation of the Turkish Stream was due to the need for maintenance. The information was confirmed by the Turkish and Bulgarian gas transportation companies. According to the representatives of the companies, the work on the gas pipeline will last for at least a week.
In this regard, it can be assumed that in the near future gas prices in Europe will go up even more rapidly and may step over the mark of 1500 euros per 1000 cubic meters.