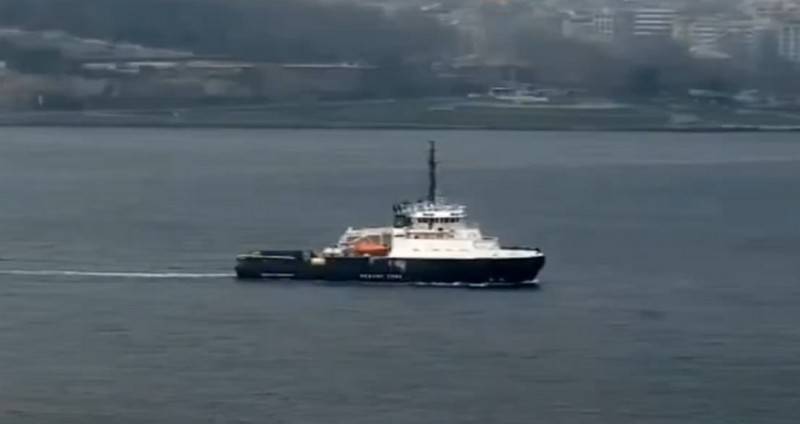 The military department of the Kyiv regime declares the sinking of the Russian tug "Vasily Bekh"
fleet
. Allegedly, the Harpoon anti-ship missiles were used as a means of destruction, and the shelling of the ship was recorded from the Bayraktar TB2 drone.
As explained, the tug at the time of the strike of two anti-ship missiles was 20 miles from Zmeiny Island, which is located near the Black Sea coast, controlled by the Armed Forces of Ukraine. After the statements of the Kyiv authorities, Dan Lamothe, an American journalist working for The Washington Post, published his own insider on social networks, citing an unnamed Pentagon official:
The Armed Forces of Ukraine hit a Russian Navy tugboat with at least one Harpoon missile, the US Department of Defense points out, confirming Ukraine's claims. According to [anonymous] official, the US did not supply these missiles to Ukraine, although they are of American origin.
Judging by the open information about the supply of weapons to Kyiv from the West, this means the use of Harpoon anti-ship missiles, previously transferred to the Armed Forces of Ukraine by Denmark. At the moment it is not clear to what extent these statements are true. If necessary, an official commentary from the RF Ministry of Defense will follow.
"Vasily Bekh" belongs to the class of tugs of project 22870. It was introduced into the Black Sea Fleet in 2017. The crew of the ship is 26 people.
The published footage raises doubts about the fact that it was the Harpoons that were used. There is currently no official confirmation of the data on the loss of the tug from the Ministry of Defense of the Russian Federation.