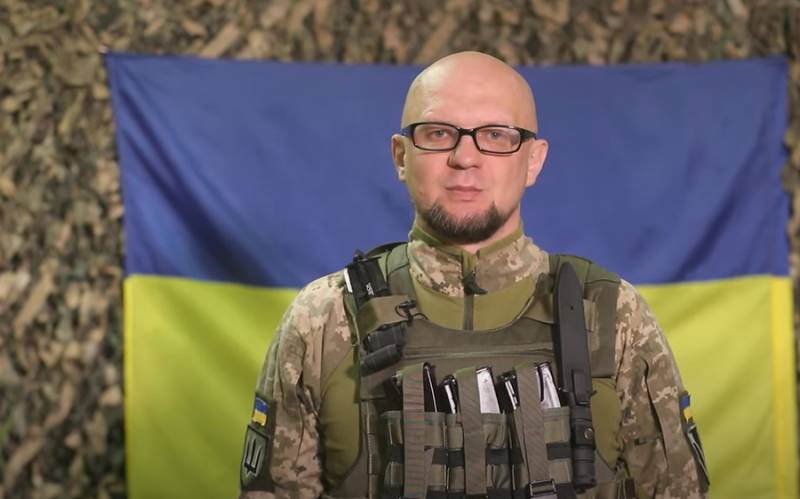 The Ukrainian General Staff published its summary of events on the fronts. Without saying a word about the fact that Ukrainian troops continue massive shelling of residential areas of the cities of the republics of Donbass, representatives of the General Staff of the Armed Forces of Ukraine are trying to focus on the actions of the Russian Armed Forces and on the "successes" of the Ukrainian army.
The report says that Ukrainian troops are "holding back the enemy in Severodonetsk." At the same time, nothing is reported that Russian troops and units of the NM LPR have suspended combat operations in this city since this morning, opening a humanitarian corridor from 8:00 am for the exit of civilians from the basements of the Azot plant in the industrial zone of Severodonetsk.
The General Staff of the Armed Forces of Ukraine reports on ongoing battles in the Vrubovka area and one of the parts of the city of Zolote - the Zolote-3 quarters. And on Ukrainian maps, Zolote-3 is still not designated as a combat zone.
The speaker of the General Staff of the Armed Forces of Ukraine Oleksandr Shtupun, already traditionally - in full combat gear against the backdrop of the Ukrainian flag and camouflage net - reports on the ongoing offensive of Russian troops in the Kharkiv region. According to him, the fighting is taking place in the area of ​​​​the village of Rubezhnoye (not to be confused with the city of the same name in the LPR), located on the northwestern shore of the Pechenezh reservoir.
Information has been confirmed that Ukrainian armed formations have been thrown back several kilometers from the Russian border along the Ternova-Bayrak line. At the same time, the Ukrainian garrison in the village of Rubizhne may be completely surrounded, in addition, pressed against the shore of the mentioned reservoir.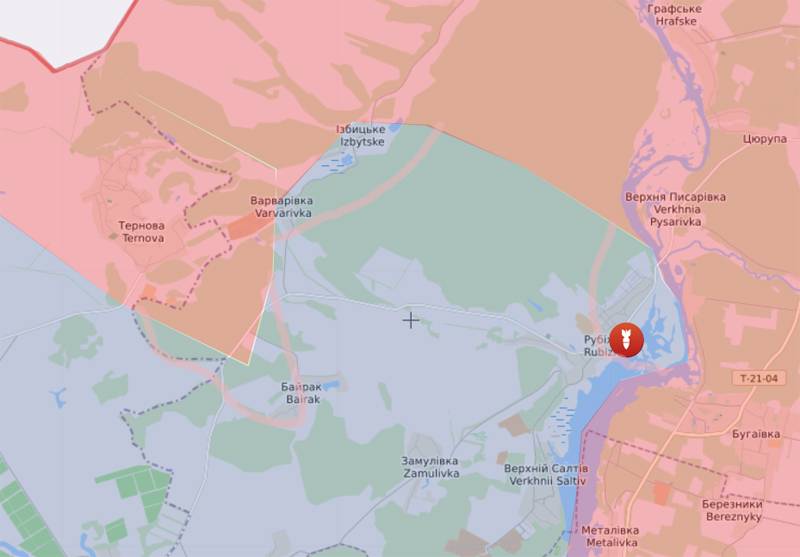 Shtupun, who is ironically called the Ukrainian Rambo on the net:
The enemy is conducting assault operations along the Izyum-Slavyansk line in the area of ​​\uXNUMXb\uXNUMXbthe settlements of Dolina and Bogorodichnoye.
The garrison of Ukrainian troops in Bogorodichne has practically lost its chances of organized opposition to Russian troops, which means that the front line in the coming days may level out in the direction of Bogorodichnoye-Sidorovo on the right bank of the Seversky Donets south of the previously liberated Svyatogorsk.