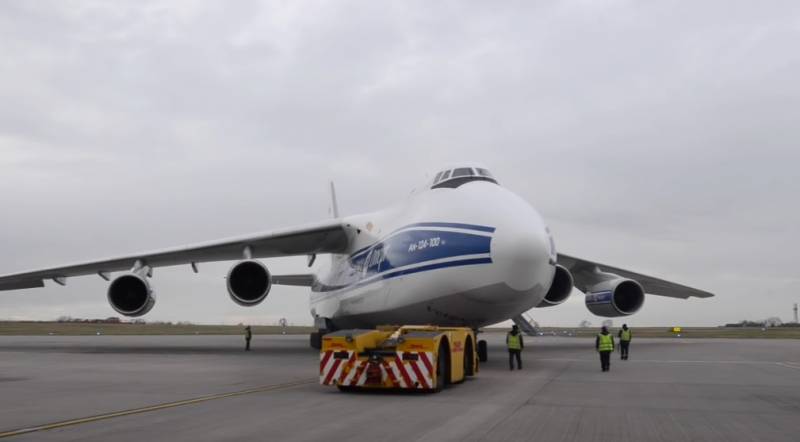 Russian and Ukrainian airlines accounted for the lion's share of UN traffic. After the start of the special operation of the Armed Forces of the Russian Federation, the sanctions imposed against the Kremlin blocked the possibility of paying for the services provided by Moscow, and accordingly, it ceased to provide them; at the same time, shelling by Ukrainian artillery of the airport in Gostomel, where the airborne troops landed, led to the fact that the square lost its main fleet of cargo aircraft.
Previously, UN cargo was transported by air mainly by Russia and Ukraine. With the departure of their airlines after the conflict in Europe, there was a big vacuum in the UN supply chain. African companies are ideally suited to solve this problem, since most of the missions are located on this continent.
- say the South African authorities, offering to take over air transportation, according to the foreign publication Defense Web.
As explained, South African airlines are able to fully satisfy the demand of the UN for air transportation, on which the organization spends $ 10 billion annually. It is noted that the UN is a very conscientious client: the organization's orders are large, and payments are received smoothly if you stick to your end of the agreement. However, the sanctions showed this, so to speak, conscientiousness...
The issue of replacing Russian and Ukrainian shipments will be discussed at the UN Procurement Summit, which is scheduled to be held in Pretoria on June 24. At the same time, it is not clear what decision the organization will come to: the planes of Russia and Ukraine were in demand for an objective reason - only these two countries had a significant fleet of heavy transport vehicles. The Square lost them on the battlefield, and Moscow does not intend to provide its services for free.