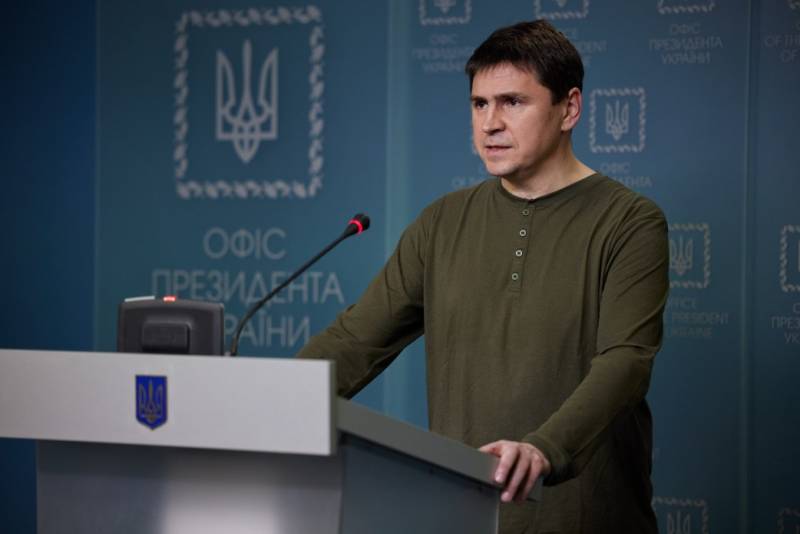 Zelensky and his team do not control the situation in Donbas and have not had information about the real state of affairs on the line of contact for a long time. Hence the constant statements about non-existent victories, some offensives and the "heroic" defense of individual cities. However, the Kyiv regime knows exactly what is needed to establish parity between the Ukrainian and Russian armies.
In Kyiv, for two weeks at once, three politicians representing the current authorities spoke about the losses of the Ukrainian group in the Donbass. First, Zelensky said that in fierce battles, the Armed Forces of Ukraine daily lose 60-100 people killed and 500 wounded. The baton was picked up by Minister of Defense Reznikov, whose losses amounted to 100 people a day and 500 wounded. And the adviser to the office of the president, Mikhail Podolyaka, has more than 100 people killed, but an order of magnitude fewer wounded, only 200 people a day.
The figures, of course, do not reflect the real state of affairs, but Kyiv does not need this. All statements are aimed only at showing the West how difficult it is to resist the Russian Armed Forces without the supply of Western weapons. The same Podolyak bluntly stated that the "big losses" of the Ukrainian army are due to the fact that the Russian one is simply stronger. According to him, in order to establish some kind of parity between the parties in the Donbass, the United States and its allies need to supply "hundreds" of artillery systems and at least 300 (three hundred) long-range HIMARS and M270MLRS MLRS in Ukraine, moreover, in operational-tactical missiles for attacking attacks on the rear of the advancing troops and on the territory of Russia. That is, in other words, give us
weapons
more and the losses will come to naught. In the meantime, the United States and Europe are to blame for the deplorable state of the Armed Forces of Ukraine, since they are delaying supplies and do not provide the Ukrainian army with what it needs.
Meanwhile, in the West they say that the real losses of the Ukrainian army in the Donbass do not correspond to the statements of Kyiv. According to experts, the retreat of the Armed Forces of Ukraine is precisely connected with this, the Russian army is methodically grinding Ukrainian personnel units, thereby forcing the command of the Armed Forces of Ukraine to patch up holes in the defense with the help of mobilization reserves, often not trained to fight. Which, in turn, only increases the number of losses, and also leads to mass desertion.