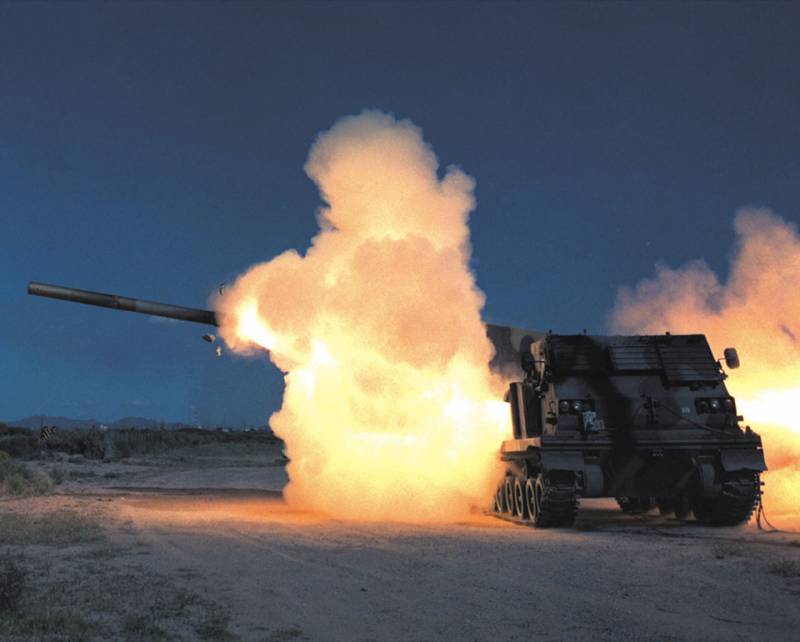 London has officially announced that it will transfer the M270 MLRS and ammunition to the Ukrainian army. Naturally, this process was negotiated with the United States, which is behind the delivery.
At all
история
very peculiar: the UK will supply the M270, and the USA - the M142 HIMARS. Why this alignment is of genuine interest, it turns out a little lower. So far, not even a hint has arrived from Russia, but an open warning that if these MLRS are used, the Russian side will strike at Ukrainian targets that have not previously come into the view of the Russian army.
This warning can be interpreted in different ways, especially without knowing what objects on the territory of Ukraine representatives of the Russian army can look at through the sight.
So, the British are delivering their M270s.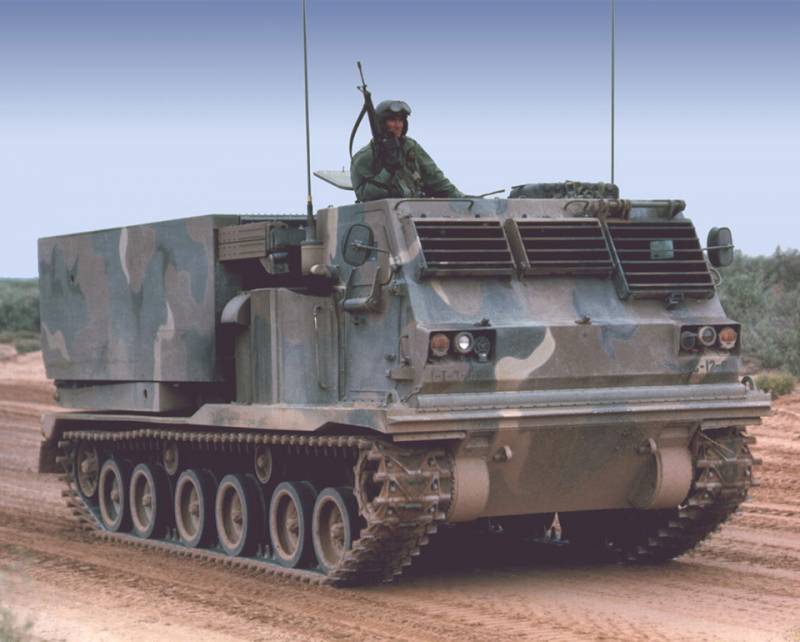 British Defense Minister Ben Wallace announced that Ukraine will receive (completely free of charge) M270 MLRS MLRS and M31A1 ammunition to protect against "Russian aggression". The number of systems and ammunition has not yet been disclosed. But not much, because the British Army has only 36 such installations at its disposal. So we can assume that we will talk about 4 or 8 installations. Most likely, there will be four of them, since the M270B1 money (option for the British army) costs decent, about $ 670 apiece.
What good is in M270?
It is in British cars that there is armor. It's not bad. Good cross-country ability, inherited from the BMP M2 Bradley, the speed is slightly worse than that of the progenitor, since you have to drag more combat load, but the M50 gives out 270 km / h with a total weight of 25,5 tons. Cruising on the highway about 480 km.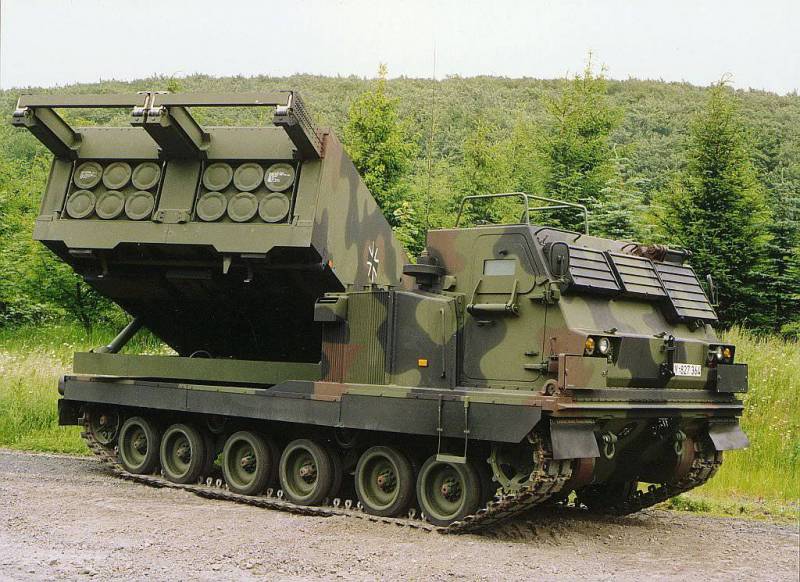 The MLRS has 12 launch tubes of 227 caliber, it is possible to re-equip the vehicle into a launcher for MGM-140 ATACMS missiles, but we are not interested in this part, since no one will transfer the MGM-140 to Ukraine. Too expensive toy.
The British will supply Ukrainian friends with M31A1 shells. This is a rocket projectile, created on the basis of the M30 projectile, with a corrected flight. The warhead is high-explosive fragmentation, weighing 90 kg. Designed for use in urban and mountainous areas.
Modification of the M270B1 with M31A1 ammunition, which is capable of hitting targets at a distance of more than 70 km - this is exactly what the Ukrainians asked for: high-precision
weapon
. M31A1 are aimed at the target using the capabilities of the orbital constellation of GPS satellites.
In general, the gift is rather unpleasant, especially considering how the Ukrainians are going to use it.
But for now we will talk about the second component of the gift, the American one.
M142 HIMARS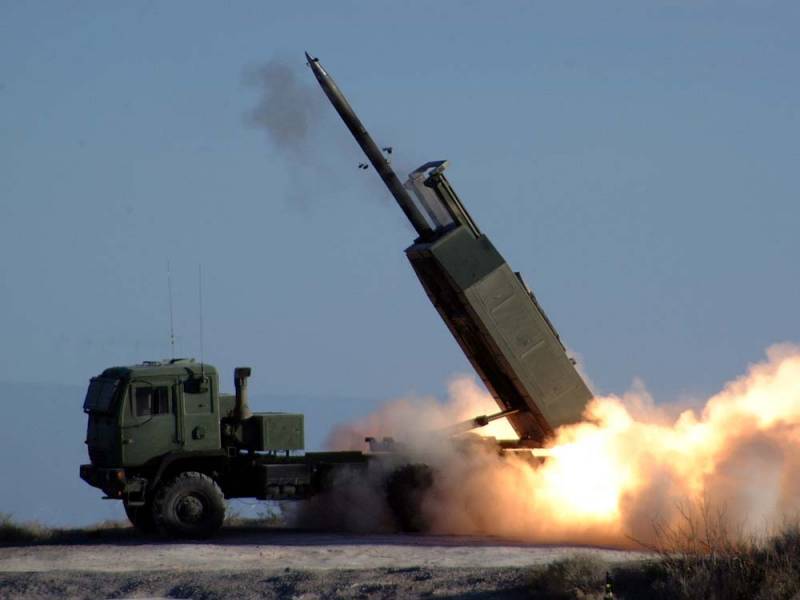 Interest in Hymars was already constantly fueled by the Lockheed Martin manufacturers themselves, from time to time throwing the results of various tests and tests into the media, in which it was reported that the missiles of the complex were capable of hitting targets at a distance of 300, 400 and even 500 km!
And what the Poles gave out, declaring their intention to buy 500 M142 HIMARS MLRS in a complete set, and even with "the same" M142 HIMARS missiles, is generally beyond understanding. Starting from why the Poles need so many MLRS and ending with where they will get $ 12 billion to pay for this purchase. Given that the entire military budget of Poland is 13,7 billion dollars.
Of course, if good NATO allies give a loan...
But why Poland needs so many MLRS is another question. Considering that Russia has about a thousand of ALL multiple launch rocket systems, it turns out that Poland is preparing for itself just more than a strange future in terms of army building. The contract, of course, is fantastic, and the revival of the topic was more than unhealthy on all levels.
But HIMARS is how?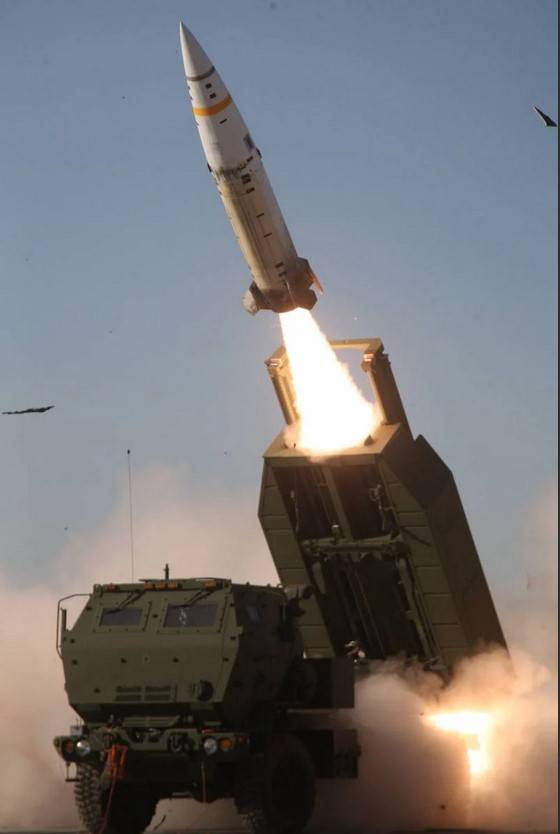 This is a very fresh MLRS (in service since 2005), which is two in one. This is a half of the M270, but the half is very interesting. Something like "Kama" is a half of "Tornado-S" with us.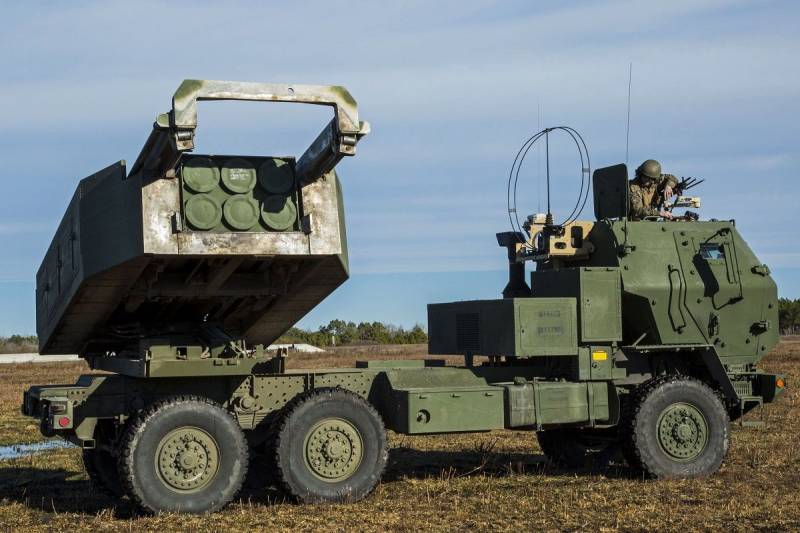 You can load six shells with a caliber of 227 mm, you can load one ATACMS missile.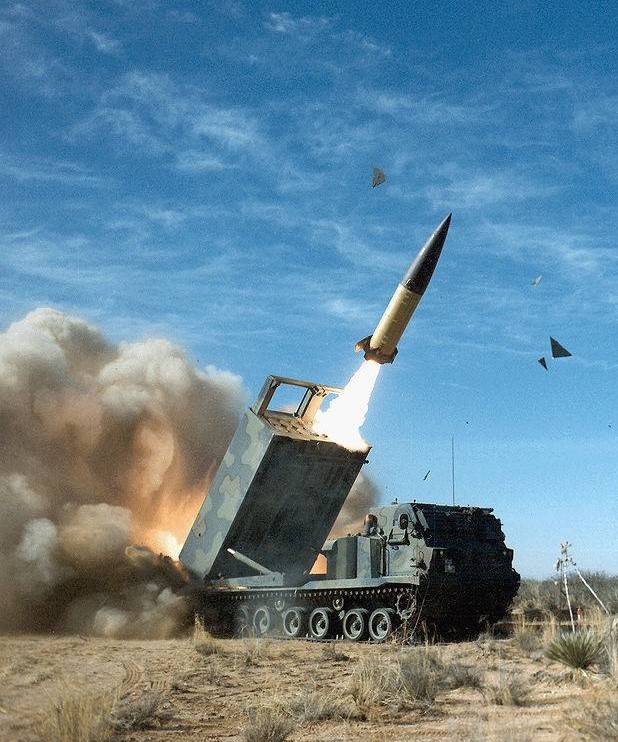 You can also Precision Strike Missile (PrSM), but this is still doubtful, as well as the use of PrSM by third countries. For example, in the conflict in Ukraine.
In general, all statements that HIMARS can shoot at 300-500 km, of course, are a publicity stunt. It is necessary, as always, to read in small letters in footnotes. And it says that yes, HIMARS can send a rocket to 300 km. On tests, ATACMS flew 240 km or more, but about 500 - this is not for her. This is for PrSM. But since the rocket is still at the stage of advanced development, it is not worth seriously discussing the capabilities of PrSM.
In general, if you look at HIMARS as a carrier of a tactical missile, then this is not a competitor to Iskander, since ATACMS is worse in all respects: higher KVO (100-120 m), less flight range, there is no way to overcome the enemy's missile defense system . In general, ATACMS, developed in the 80s of the last century, is frankly outdated today. And this is recognized even in the US Army, otherwise they would not have directed resources to the creation of new types of weapons such as the same PrSM.
Of course, for countries that are in the third or fourth division in terms of equipping their armies, the M142 HIMARS is something beyond, in no way inferior to our Iskander. It is clear that here the taste and color of all gingerbread cookies are the same.
And we won't compare Haimars with the Iskander OTRK either, since after all this is an attempt to get both the MLRS and the OTRK on the same chassis, nothing more. And such experiments are rarely successful. And besides, we are talking about MLRS.
The main advantages of M142 HIMARS:
- light launcher (weight 11 tons);
- high speed of movement (up to 85 km/h);
- good autonomy (up to 480 km);
- high mobility (can be stuffed into a transport aircraft);
- a good set of missiles.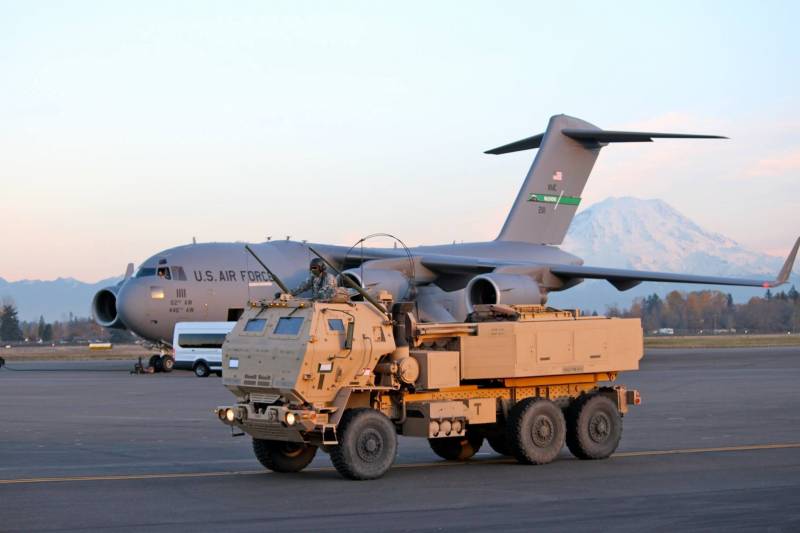 HIMARS quite well hits targets at a distance of 5 to 70 km, but the language does not turn around to call the system accurate after the Afghan events. Guided projectiles - yes, but how accurate they are, we will be able to find out a little later, when 4 installations arrive in Ukraine and, if ours do not smash them on the way, then perhaps we will be able to get information about the suitability of this MLRS.
So, four M270s and four M142s will end up in Ukraine. With M31A1 guided projectiles. Could such a number of MLRS have an impact on the situation at the front?
There is only one answer - none.
At the time of the outbreak of hostilities, the Armed Forces of Ukraine had a sufficient number of MLRS "Smerch" and "Hurricane", about 150 vehicles. Compared to this, 8 cars from the UK and the US do not look like serious reinforcements.
Targeted missile strikes? Yes, of course, this is quite possible. Here, the highly mobile HIMARS, twice as light and faster than the M270, is capable of "sword thrusts".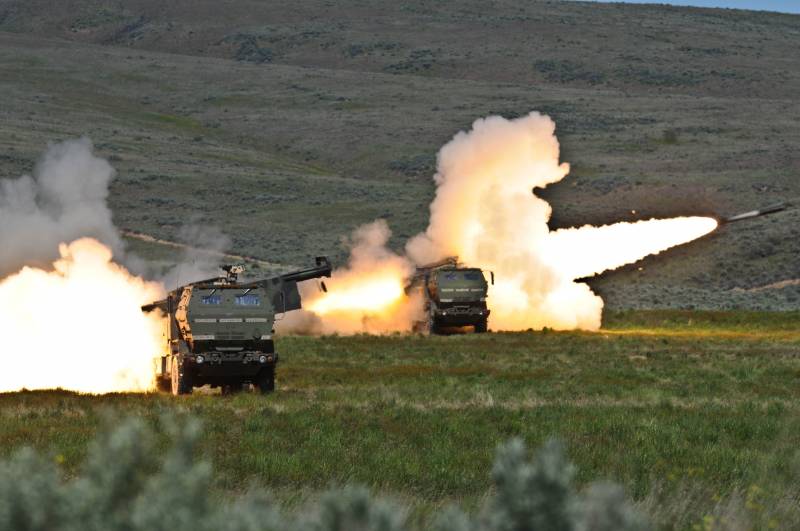 However, most likely, Ukraine will try to destroy targets on Russian territory. It is not for nothing that the donated complexes will be located in Shostka, Sumy region, right?
And it's not for nothing that the Americans focused so much on the "restrictions" that they impose on the use of HIMARS: do not use it on the territory of the Russian Federation.
But we are well aware of how much Kyiv does not care about this. The old Smerch and Hurricane shells, which are still at the disposal of the Armed Forces of Ukraine, are clearly not able to fly normally and hit targets, so the Ukrainians are clearly counting on "retaliation strikes" on Russian territory using M31A1 shells.
And it may well work out.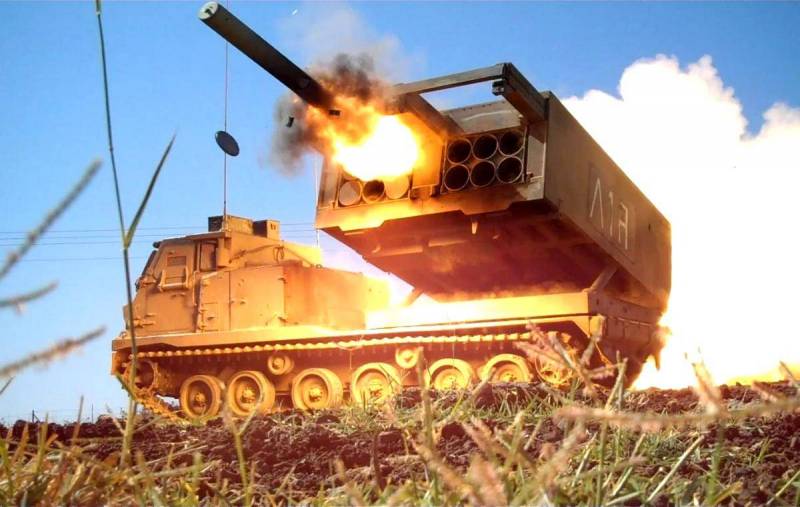 Therefore, warnings are, of course, good, but in fact the smartest thing that could be done would be to track down the American and British MLRS and destroy them preemptively. Perhaps they are not as good as the manufacturers' managers say, but this is exactly the case when you can (and should) afford not to know such details.
Judging by the incidents in Afghanistan, HIMARS are far from perfect. And therefore, given the intentions of the Ukrainian side, it would be better to destroy the systems before they try to strike at our territory.