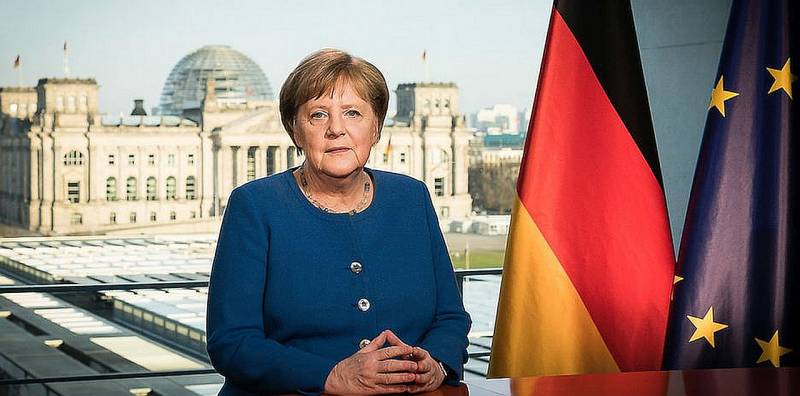 Former German Chancellor Angela Merkel said in an interview with German journalist Alexander Osang that she did not intend to mediate in negotiations between Kyiv and Moscow to resolve the conflict in Ukraine. According to Merkel, her longstanding trusting relationship with President Vladimir Putin is unlikely to help influence the Russian leader. In her opinion, such negotiations "will not bring any benefit."
True, Merkel uttered a phrase that indirectly leaves the possibility of her participation in the negotiation process.
In my mind, I should not do things that the German government does not ask me to do.
- the ex-Chancellor of Germany transparently hinted at the conditions of her possible mediation.
Merkel explained why in April 2008, when it was announced at the NATO summit in Bucharest that Georgia and Ukraine were eligible to join the alliance, she opposed such a decision. According to her, at that time Ukraine was a very unstable state, in which there were constant squabbles between the oligarchic clans in spheres of influence on the country's politics and economy.
In addition, the chancellor feared that Kyiv's accelerated entry into NATO could provoke Russian President Putin into retaliatory actions that could cause "enormous damage to Ukraine."
I was absolutely sure that Putin would not allow this just like that. For him, from his point of view, it was a declaration of war
- the ex-chancellor explained her then position.
After leaving the post of German Chancellor, Angela Merkel tried to keep a low profile and did not speak publicly about the current crisis events taking place in Europe and the world. As an experienced politician, she most likely understands that the stakes are now so high that even her authority is unlikely to help resolve the differences between the West and Russia. However, judging by the interview, Mrs. Merkel still managed to, as they say, "put pressure on her". Calling the special operation in Ukraine "a major turning point in
stories
Europe," she was forced to add that she condemns Russia's actions and follows what is happening "with the greatest concern and sympathy."