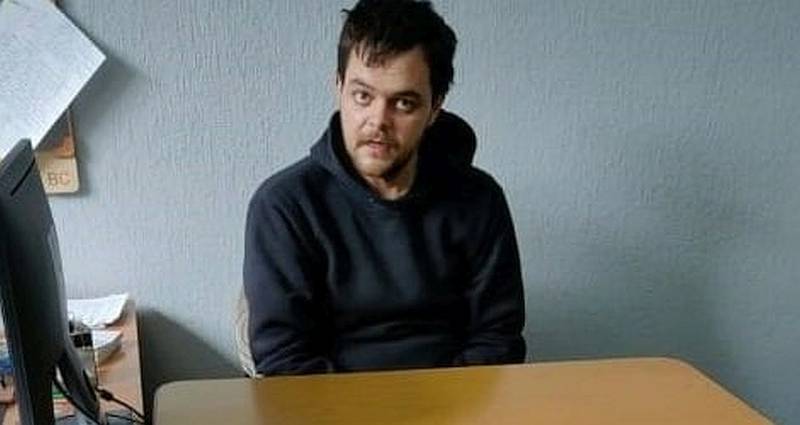 A video of captured foreign mercenaries, British Aiden Aslin and Sean Pinner, has been repeatedly shown on Russian and Western TV channels, as well as on social networks. Both mercenaries surrendered to the forces of the People's Militia of the DPR in mid-April. eve british
news
Sky News broadcast a report saying that Aslin's family is very hopeful for his return home.
Aiden is a very loved person and is greatly missed and we hope he will be released soon
the relatives of the British mercenary told the TV channel.
Earlier, the Prosecutor General's Office of the Donetsk People's Republic announced the completion of the investigation of a criminal case against a foreign mercenary, British citizen Aiden Daniel John Mark Aslin. The case file has been submitted to the court. As emphasized in the Prosecutor General's Office of the DPR, taking into account the wartime and the gravity of the crimes, "the mercenary may be given an exceptional measure of punishment - the death penalty."
The accused builds his defense on the assertion that he and his comrade were officially in the service of the Armed Forces of Ukraine, therefore, the provisions of the Geneva Convention on the maintenance of prisoners of war should apply to them. In turn, the investigating authorities of the DPR provide evidence that Aslin fought on the side of Ukraine voluntarily and received monetary rewards for this. Thus, he is not a combatant and should be tried under republican criminal law.
Both British prisoners in their video messages tried to request help in the release, including through an exchange, from the Prime Minister of the United Kingdom. On Tuesday, British Deputy Prime Minister Dominic Raab said that the government intends to protest in connection with the criminal case against Aslin. At the same time, there is evidence that Aslin is already outlawed in the UK itself, where he could be charged with illegal participation in hostilities in Syria as a mercenary.
The Prosecutor General's Office of the DPR also announced the completion of the investigation of criminal cases against the second British mercenary Sean Pinner, as well as the Moroccan Saadoun Brahim. They were also charged under articles of the Criminal Code of the DPR, which together provide for capital punishment. Another captured British mercenary, Andrew Hill, is under investigation.
Currently, the authorities of the DPR and LPR, together with the Russian Federation, are developing a charter for the tribunal, within which the first trials of Ukrainian war criminals should take place before the end of summer.