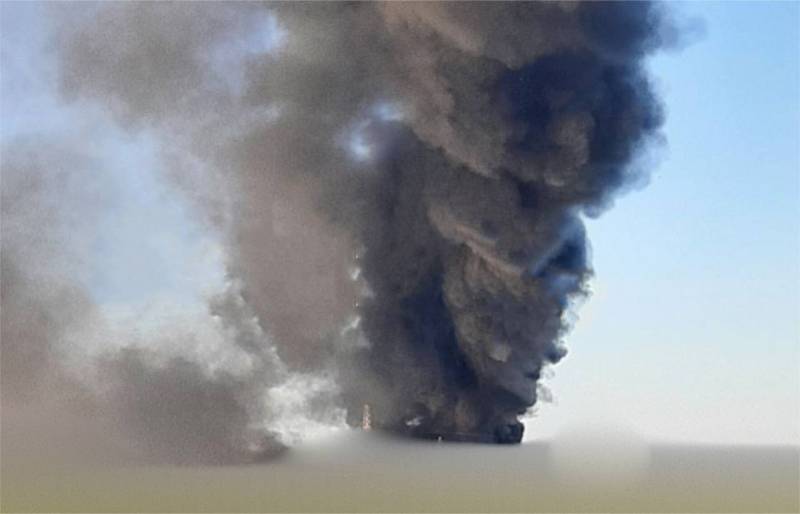 During the ongoing special military operation, missile strikes continue on key military infrastructure facilities in Ukraine. Over the past few days, strikes against facilities that concentrate foreign military equipment delivered to Ukrainian territory have been especially intensified.
On the eve of the blows were inflicted on military facilities in the Nikolaev region. According to preliminary data, the places of storage of equipment, which was transferred by the countries of the West, were destroyed.
As it became known, strikes using the Iskander operational-tactical missile system (OTRK) were also carried out on a military facility in the Kharkiv region. According to some information, we are talking about an object on the territory of which preparations were made for the combat use of weapons and equipment supplied by foreign "partners" of Ukraine.
Launches on an object in the Kharkiv region were carried out at night. In this regard, it can be expected that specific data on targets hit will be presented in the morning report of the Russian Ministry of Defense.
Against the backdrop of increasing reports of the destruction of military equipment supplied from NATO countries, it became known that the Greek authorities had suspended the shipment to Ukraine of BMP-1s previously agreed to be delivered. According to some reports, this Soviet-style armored vehicles can be delivered to Kyiv no earlier than at the end of July. The German Bild published material that such a decision was made by the Greek Ministry of Defense in connection with the refusal of the German government to supply Ukraine with
Tanks
and other heavy equipment. The Greek military department says that "in the current situation, when Germany, having promised to replace the BMP-1 with the Marder, does not deliver, it is not yet possible to send the BMP-1 to Ukraine." We are talking about several dozen BMP-1s that Germany (after unification) sold to Greece earlier - from the arsenals of the GDR army.
It also became known that Spain "suspended" the transfer of heavy equipment to Ukraine. In particular, we are talking about the German Leopard-2 tanks previously promised to Kyiv.
It turns out that the more military equipment is destroyed (including by missile strikes) in Ukraine, the less willing European countries are to make deliveries.