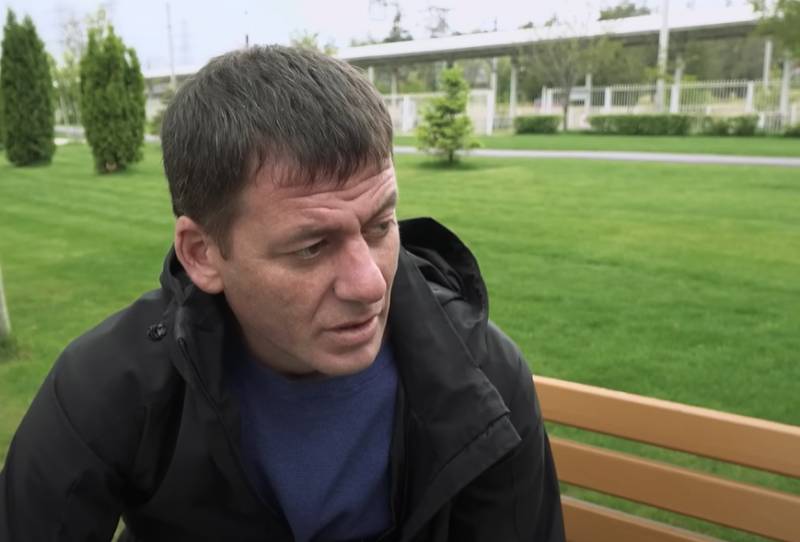 Volgograd journalists from the Height 102 project talked to a Russian serviceman who managed to return from Ukrainian captivity. We are talking about Sergeant Rafik Magomedkerimov, who spent about a month and a half in Ukrainian dungeons.
Rafik says that extremely cruel methods of influence, including physical ones, were used against him. They put him on his knees, tying tape around his head.
Rafik Magomedkerimov:
They kicked me, they hit me in the face. I fell. One says to me: why are you falling? And my hands are tied, I can't see anything - there is tape on my face.
According to the Russian serviceman, he was taken prisoner in the southern direction of the special operation. He was delivered by the Ukrainian military to the SBU in Nikolaev.
Rafik Magomedkerimov about being in captivity:
We were lying there, and there was a wall on the right. She's covered in blood. Then we learned that our officer had been stabbed to death there. They (Ukrainian SBU-shniks) spoke about it themselves.
The former prisoner of war told how the SBU was forced under the threat of torture to record a staged video with alleged confessions from Russian soldiers that they themselves composed in the SBU.
Report "102.ru":