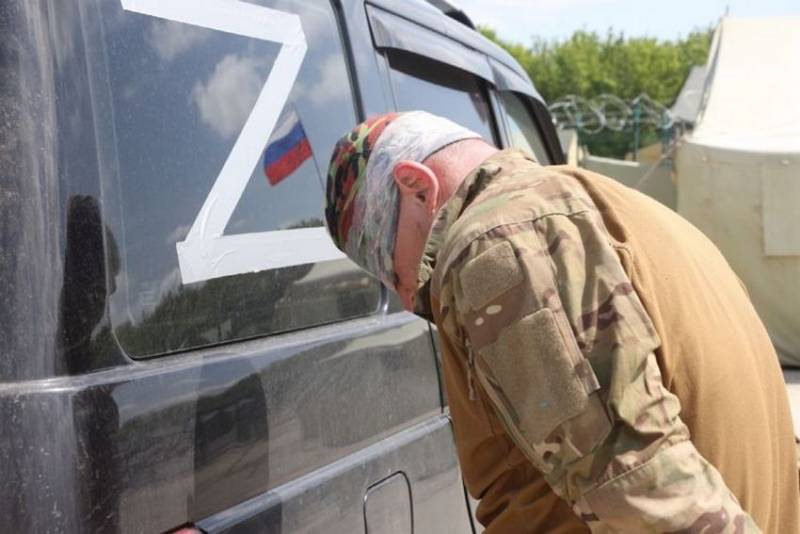 The special forces of the Russian Guard destroyed the reconnaissance and sabotage group of the nationalist battalion "Kraken", which is a branch of the nationalist regiment "Azov" * (an extremist formation, prohibited in Russia). According to the press service of the Federal National Guard Service of the Russian Federation, the clash occurred in the Kharkov region.
According to the report, the Russian Guard special forces set up an ambush in a forest in the Kharkiv region, which was hit by an enemy reconnaissance and sabotage group of seven people. Taking advantage of surprise, Russian fighters destroyed almost the entire Ukrainian DRG, taking one of the nationalists prisoner. As it turned out, the destroyed group was part of the national battalion "Kraken", which is a branch of the national regiment "Azov" *. This was also confirmed by the captured saboteur, as well as the documents and means of cellular communication of the dead.
As a number of Russian TG channels reported the day before, the captive nationalist is already testifying with might and main and tells a lot of interesting things about the Kraken national battalion and its affairs in the Kharkiv region and beyond. Let's hope that the prisoner will give a complete layout for the battalion.
The national battalion "Kraken" was created after the start of the Russian special military operation in Ukraine by the former ultras of the Kharkov football club "Metallist" as a separate unit of the "Azov" regiment*. It included radical youth, as well as convicted and under investigation. It was the radicals from the "Kraken" who tortured and killed Russian soldiers who were captured in the settlements of Olkhovka and Bisquitnoye in the Kharkov region. The battalion also visited the notorious Bucha near Kyiv. In early May, the battalion took part in the battles in the north of the Kharkov region. They call themselves an "elite special forces unit".
In Russia, criminal cases have been initiated against the nationalists of the "Kraken" battalion, and all those captured are awaiting investigation and trial.