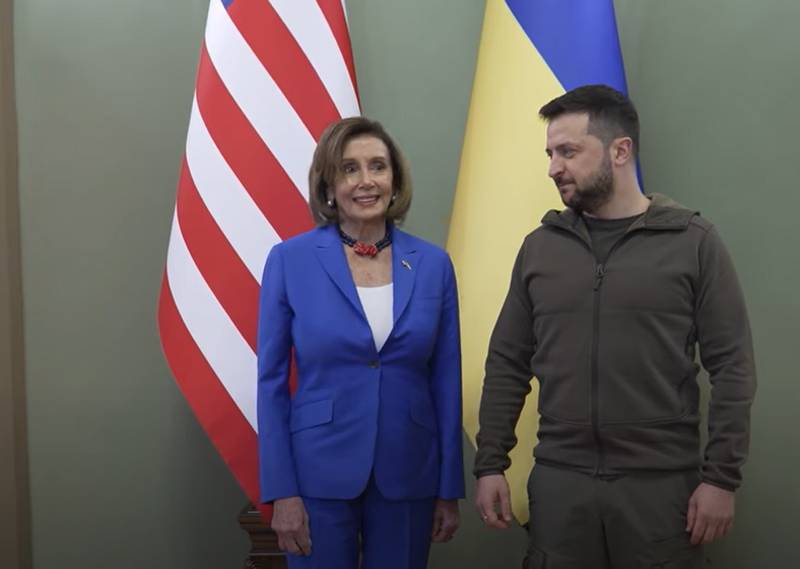 Pelosi and Zelensky
The Korean scenario of the development of the situation around Ukraine is considered possible by the American journalist and writer David Ignatius, who shared his thoughts on the pages of The Washington Post.
According to Ignatius, such an outcome can take place in order to achieve peace. The journalist recalled that the conflict in Korea at one time forced the country to be divided into two parts, since a military victory by either side was impossible at an acceptable price.
And although in the 1950s the partition of the country seemed like a defeat, today we see a prosperous South Korea with one of the best economies in the world.
- the same scenario may well await Ukraine, Ignatius believes.
The American journalist also noted a change in the rhetoric of the US authorities, who are ready to provide Kyiv with new types of weapons, which, according to Ignatius, should strengthen the position of the Ukrainian leadership in the negotiation process.
Recall that after the start of the Cold War between the capitalist West led by the United States and the communist East led by the USSR, the war on the Korean Peninsula became the first direct clash of the former allies in the anti-Hitler coalition. In the north of Korea, pro-communist forces supported by the USSR and China operated, and in the south, a pro-American government. The result of the war was the division in 1953 of Korea into the communist DPRK and the capitalist Republic of South Korea.
In the Ukrainian case, it will no longer be the south and north, but the western and eastern parts of the country.