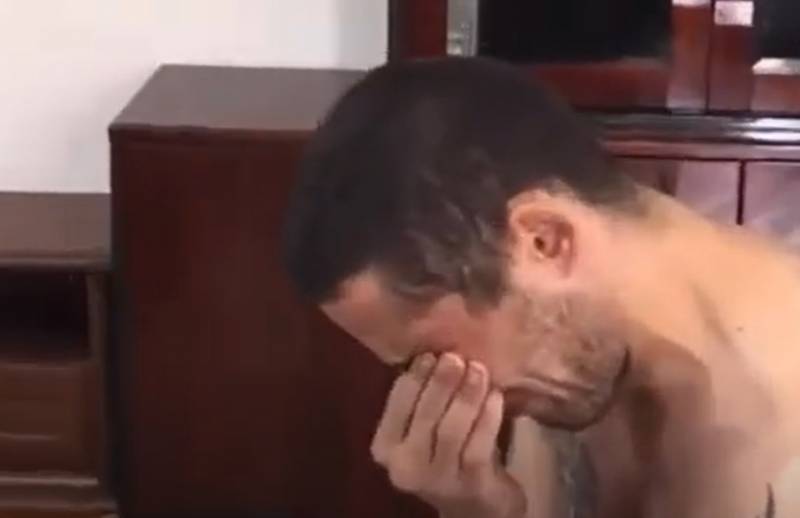 There is a growing number of evidence of how the Ukrainian military mocks captured servicemen of the RF Armed Forces and the People's Militia of the LPR and DPR.
The day before, in one of the reports from the Donbass on the air
TC "Russia 1"
a remarkable story was shown about how a series of operations were carried out in one of the republican clinics, which made it possible to save the life of a soldier of the People's Militia, who was rescued from captivity.
We are talking about a man who was captured by the Armed Forces of Ukraine and whom the Ukrainian military tried to kill. Previously, information about this case has already been published - data from the interrogation of Ukrainian serviceman Dmitry Yevgan, who was captured by our troops. The Ukrainian marine told how he offered his colleagues to kill the prisoner, who at that time was locked in one of the premises. Additionally, alcohol prompted the attempt. A Ukrainian neo-Nazi from the 36th brigade of the Armed Forces of Ukraine used a bayonet-knife to massacre a bound prisoner.
Moreover, after the assassination attempt, he was sure that the prisoner had died.
From interrogation:
What did you feel when you cut?
Evgan:
Can't describe.
However, after a couple of months, the torturer and the victim of the attempt met. The first - as a prisoner, the second - treated by republican doctors. This meeting caused a real shock for the Ukrainian serviceman.
Fighter of the People's Militia:
Do you remember?
Captured Ukrainian war criminal with tears in his eyes and trembling in his voice:
I remember.
Fighter NM:
Well, God is your judge, I understand ...
The captured Ukrainian then began to sob and tried to ask for forgiveness. Hearing in response that there was no need to apologize now, he covered his face with his hands with the words: "Yes, I understand you ..."
Now Evgan faces a long prison term, including for violating the Geneva Convention on the Treatment of Prisoners of War.