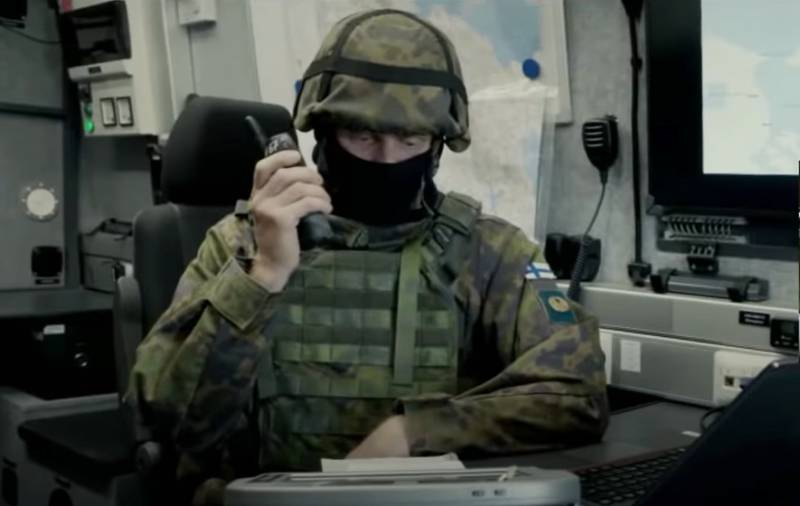 Finnish soldier
Finland is analyzing the Russian reaction to the filing of a joint application with Sweden to join the NATO bloc. Recall that Finland and Sweden submitted such an application in May, and already in June they expect a positive decision on their request. The declarative reason for abandoning its long-term military neutrality is "the threat from Russia".
The head of the Finnish intelligence service SUPO, Antti Pelttari, in an interview with FT, answered the question of Russia's reaction to the desire of the Finnish authorities to include the country in the North Atlantic military bloc.
Pelttari said that for him the reaction of Russia is "surprising", because at the moment "from the Russian side, in fact, nothing is happening."
Head of the Finnish Security Police:
It's good and amazing at the same time. Let's hope it stays that way.
Antti Pelttari did not explain what other position Helsinki expected from Russia after Finland filed an application to join the Western military alliance. Entry of Russian troops into Finland, a nuclear strike on Helsinki?..
Recall that in connection with the decision of the Finnish and Swedish governments to join NATO, Russia responded by saying that the northwestern regions would be saturated with troops and weapons. It should also be recalled that so far for Finland and Sweden, the president of Turkey has stood on the way to NATO. According to Erdogan, Stockholm and Helsinki must stop supporting terrorism before Ankara votes for their admission to the alliance. The Turkish president is referring to the refusal to provide asylum and financial support to the leaders of the Kurdish armed groups and the Fethullah Gülen organization, through which the United States tried to carry out a military coup in Turkey several years ago.