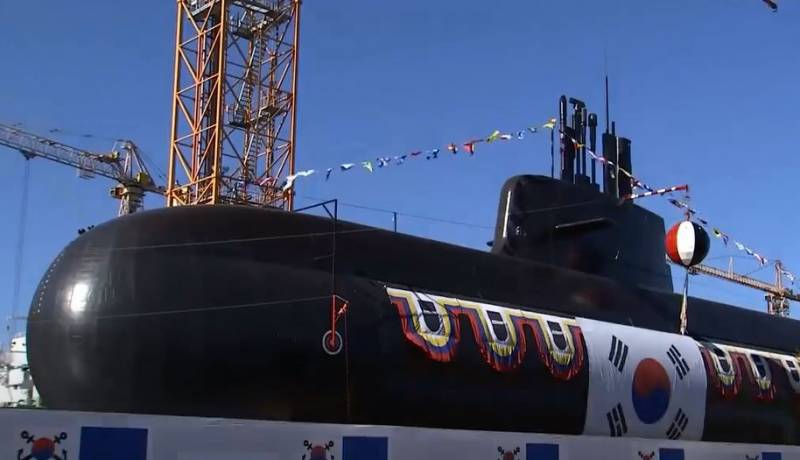 South Korea will soon be able to fulfill its old dream and arm itself with nuclear submarines. This conclusion followed after the signing by Seoul and Washington of an agreement on cooperation in the development of small modular nuclear reactors (SMR, Small Modular Reactor).
According to the South Korean press, Joe Biden's visit to Seoul and the signing of an agreement on the development of small nuclear reactors opens up the opportunity for South Korea to develop and put into service its own nuclear submarines, as well as purchase foreign ones. The thing is that previously South Korea could not have nuclear submarines in service, the bilateral defense treaty between South Korea and the United States prohibited any transfer of nuclear technology to the South Korean side.
Meanwhile, Seoul has long been hatching plans to put multi-purpose nuclear submarines into service with the Navy and even began a secret program in 2003 to develop its own nuclear submarine. True, all developments had to be curtailed already in 2004, when information about this "initiative" was leaked to the press.
Now the White House is officially allowing Seoul to develop small modular SMR nuclear reactors with a maximum power of up to 300 MW.
Meanwhile, according to an unnamed South Korean source, a "technical meeting" was recently held in Seoul with the participation of officials from the Republic's Defense Procurement Program Office, the Navy, Daewoo Shipbuilding & Marine Engineering and a major foreign company specializing in nuclear submarines. The main issue of discussion is the possibility of purchasing a certain number of multi-purpose nuclear submarines in the near future.