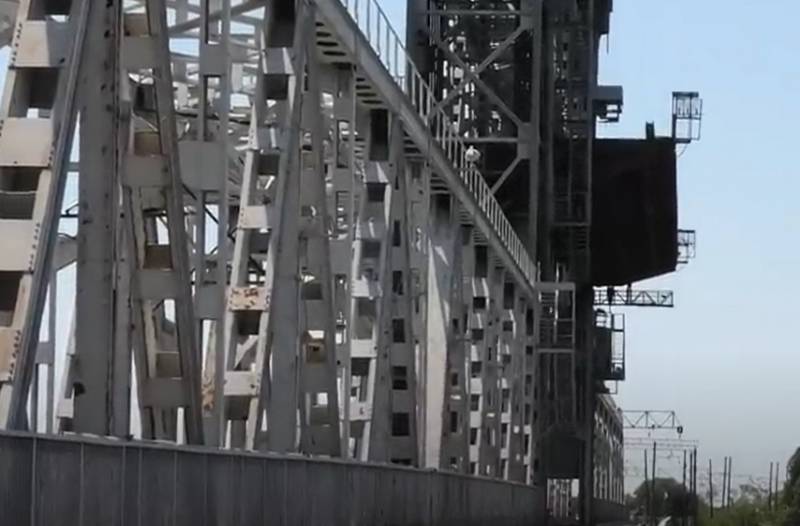 A video of one of the missile strikes on the bridge, which is located in the village of Zatoka, Odessa region, has appeared on the network. This road-railway bridge was actively used for transportation
weapons
, ammunition and fuel and lubricants for the Ukrainian armed forces and nationalist battalions. Several rocket attacks were carried out on the bridge. As a result, the bridge across the Dniester Estuary was seriously damaged.
After the first blow, they began to restore it, but new blows followed. Ultimately, the authorities of the Odessa region stated that at this stage it was impossible to restore the bridge for the movement of trains.
Recall that military and dual-use cargoes went to the territory of the Odessa region of Ukraine through the territory of Romania and the Republic of Moldova. In particular, it was previously reported that trains with fuel for the Armed Forces of Ukraine went through the Moldovan Giurgiulesti in the direction of Odessa.
The footage shows a hit on the bridge, flashes from fire, sparks, damage to the metal structures of the bridge across the Dniester estuary: