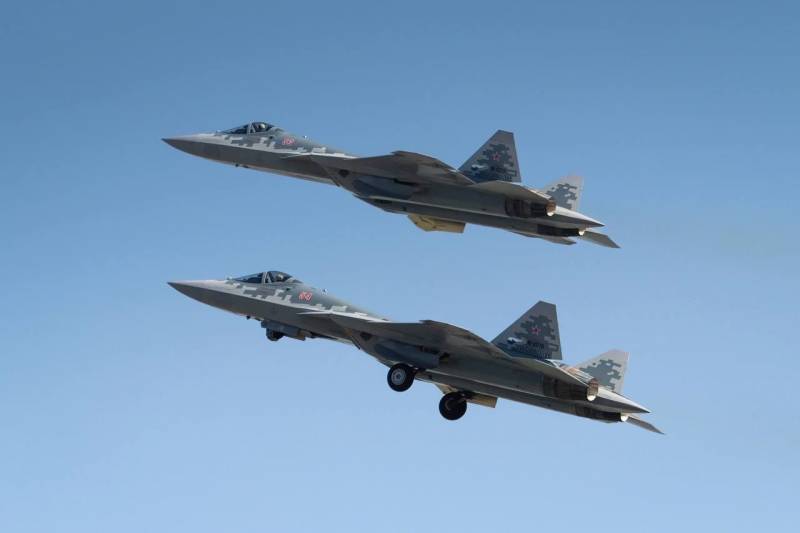 The Russian Aerospace Forces received two more new fifth-generation Su-57 fighter jets, the aircraft were seen at the Novosibirsk airport Tolmachevo during an intermediate landing.
As reported, the Novosibirsk spotters managed to capture the new fighters, the aircraft with tail numbers "53" red and "54" were in Tolmachevo on May 25 and 26, 2022, having made an intermediate landing when transferring to the place of deployment. According to available information, these fighters were built during this year at the Komsomolsk-on-Amur Aviation Plant named after Yu.A. Gagarin (KnAAZ) and are the fifth and sixth aircraft of the series. In total, according to previously published data, aircraft manufacturers plan to hand over four new Su-57s to the military this year.
Thus, to date, the Russian Aerospace Forces has five serial Su-57 fighters, including those seen in Novosibirsk. Recall that the first aircraft of the series crashed on December 24, 2019 at the final stage of factory testing. After that, the Ministry of Defense received fighters with tail numbers "01", "02", 52" and now "53" and "54".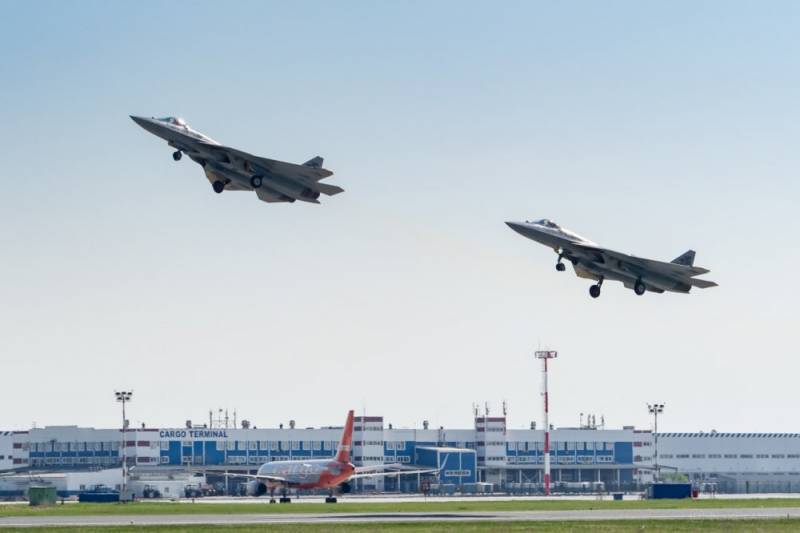 As Defense Minister Sergei Shoigu said earlier, the Ministry of Defense will receive 2024 fifth-generation SU-22 fighter jets by the end of 57. In total, until 2027, the Russian Aerospace Forces will include 76 aircraft, which are manufactured by KnAAZ under a contract concluded in 2019.
According to sources in the military-industrial complex, the production of Su-57 fighters with the engine of the second stage will begin in 2025. Until then, all aircraft will be supplied with the first engine.