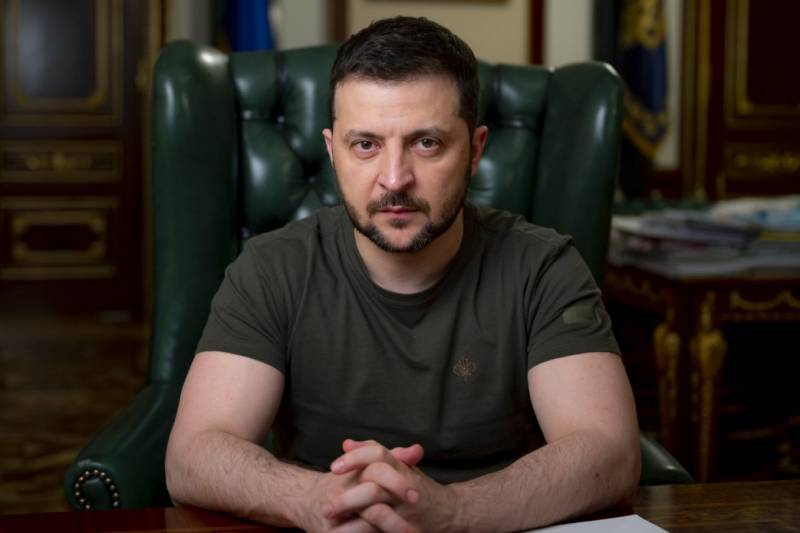 Ukrainian President Volodymyr Zelensky called on the entire Western world to develop the habit of taking into account the interests of his country. He said that they need to understand that Kyiv's interests, in his opinion, should be a priority over Russia's.
This is reported by the publication "Ukrainian Truth", referring to the presidential press service.
Moreover, Zelensky even undertook to lecture the veteran of world politics, Henry Kissinger, whose statement he did not like. The head of the Kyiv regime called the former US Secretary of State "surfaced from the deep past."
And a little earlier, at the Davos Economic Forum, the Ukrainian president began to insistently demand that other countries increase sanctions pressure on Russia.
Western social media users are already starting to discuss "tired of Zelensky's importunity."
Aren't you tired of this character and his ridiculous and constant demands?
- a certain Erik el sueco asked a rhetorical question on his Twitter.
Yes. I'm tired
- answered the Ukrainian politician and blogger Anatoly Shariy.
Another user suggested that very soon Zelensky would "tire out" the White House administration as well. Then he will have a serious cause for concern, because the Americans may decide to "clean up" him in order to replace him with a new puppet.
If I were him, I would be more afraid of Biden than Putin
- writes a commentator.
Being an enemy of the United States is dangerous, being their puppet is deadly
echoes another Twitter user.