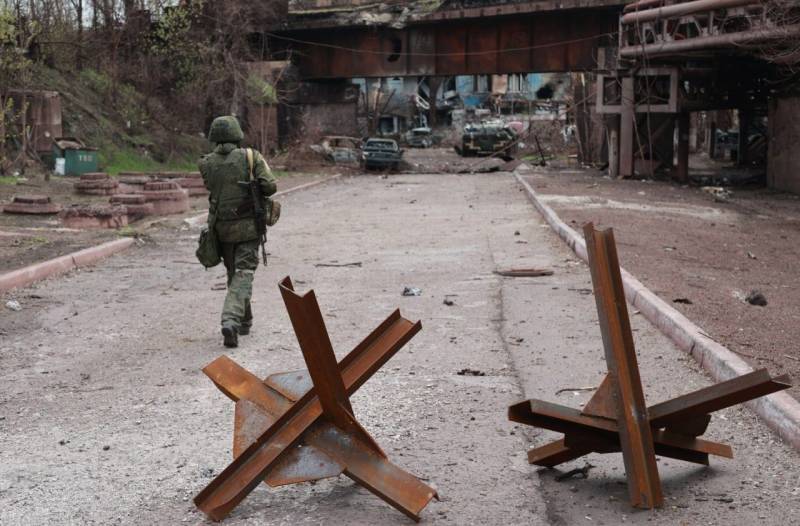 Russia will help with the restoration of the liberated territories of Ukraine, the Russian government has created a special headquarters that will coordinate all the work. This was announced by Deputy Prime Minister of the Russian Federation Marat Khusnullin, who had previously visited a number of Donbas cities, including Mariupol, Volnovakha and Kherson.
According to Khusnullin, the new headquarters includes all interested bodies, and a preliminary schedule of work in the liberated territories has been drawn up. However, according to him, the schedule is "live", developed for a long time with the possibility of making changes.
We have tasks for one day, a week, a month, before the New Year. We put such work
- he said.
At the first stage, the main attention will be paid to the restoration of destroyed housing and roads, at the second - the restoration of the economy. At the same time, a set of measures aimed at launching the financial system will be introduced. As previously reported, if the Donetsk and Lugansk People's Republics have long since switched to the ruble, then the liberated territories are yet to do so. In the meantime, both the ruble and the hryvnia are circulating in the Kherson and Zaporozhye regions.
The Russian regions take patronage over the liberated regions and cities, helping to restore them. In particular, the Bryansk Region will help restore the city of Bryanka, the Sverdlovsk Region - Makeevka, the Leningrad Region - Enakievo, the Chelyabinsk Region - Yasinovataya, the Samara Region - the city of Snezhnoye, etc. Some regions are taking on the restoration of industry, for example, Chuvashia took patronage over the Donetsk Electrotechnical Plant.