New York Times: Ukraine's military victory over Russia looks unrealistic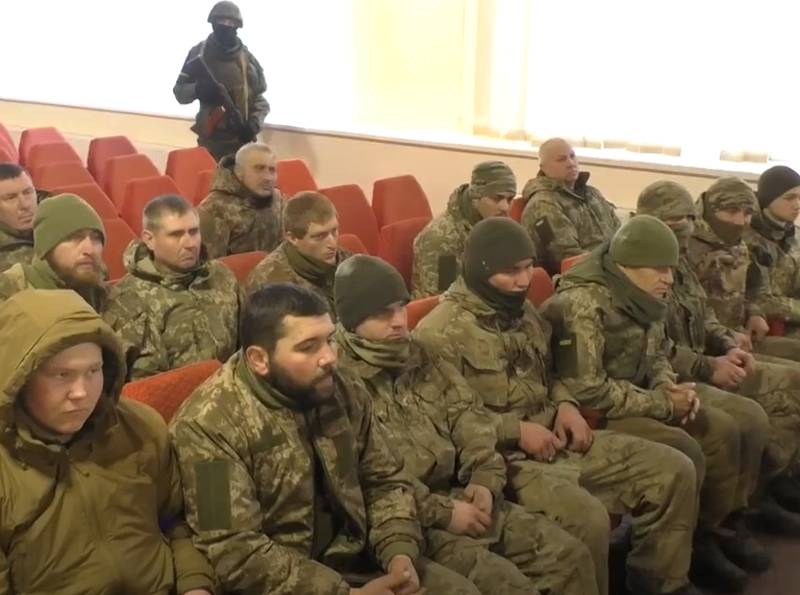 Ukrainian prisoners
The New York Times writes in an editorial that it considers unrealistic not only the victory of Kyiv in the military conflict with Russia, but also the return of territories lost in eight years. Despite the fact that, as the article says, Russia's military operations are very chaotic, the Russian army remains strong and continues its systematic offensive in Ukraine.
The publication urges Biden to make it clear to Zelensky that the unconditional support of the United States and NATO for Kyiv in the confrontation with Russia will not be endless. According to the newspaper, Washington should clarify its long-term plans and name the real goals that America is trying to achieve by standing on the side of Ukraine. Otherwise, such support could lead to the escalation of the conflict and endanger peace and security throughout Europe.
Without clarity on these issues, the White House not only risks losing American interest in supporting Ukrainians who continue to suffer the loss of lives and livelihoods, but also endangers long-term peace and security on the European continent.
- states the publication.
According to the New York Times, the continued bellicose rhetoric of the White House prevents Zelensky from deciding to start negotiations with Moscow. And if, nevertheless, a dialogue between Kyiv and Moscow on the cessation of hostilities begins, then the Ukrainians themselves will have to make decisions on the terms of the peace treaty. And for sure, according to the publication, in this compromise solution, Ukraine will have to accept the separation of part of the territories that are already under Russian control.
The task now is to get rid of the euphoria, stop the ridicule and focus on defining and completing the mission.
according to the New York Times.
In this situation, it is America that must decide what place Ukraine will take in the new world order after the end of the military conflict with Russia, the New York Times concludes.