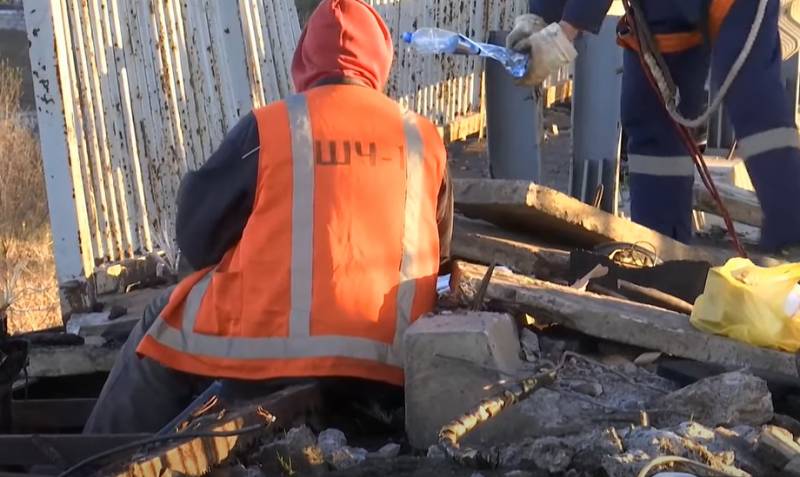 The Ukrainian Operational Command "South" publishes a message stating the termination of the railway communication over the bridge across the Dniester estuary. We are talking about a road-railway bridge in the village of Zatoka.
This bridge is located in the Odessa region, and oil products were actively supplied through it during March-April,
weapons
and ammunition for the needs of the Ukrainian armed forces from abroad. In particular, trains carrying fuel and lubricants from Moldova, where oil products were supplied, for example, from Romania, were crossing the bridge across the Dniester estuary.
The operational command "South" of the Ukrainian armed forces stated that "the operation of the bridge in Zatoka is not possible at the moment." This message came from the Odessa region after another missile attack was allegedly carried out on the object. According to the Ukrainian side, the bridge was hit by two missiles.
Official representative of the command of the Armed Forces of Ukraine:
The bridge across the Dniester Estuary is so damaged that it will require lengthy repairs. But now they are impossible.
At the moment, the Russian Ministry of Defense does not comment on the statements of the Ukrainian command. Earlier reports reported strikes against targets in the Odessa region, including a center for combat coordination and training of reservists and foreign mercenaries.