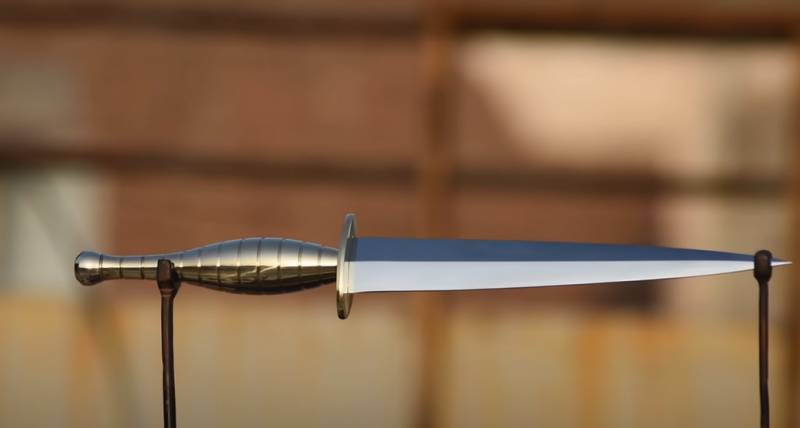 Cold
weapon
is one of the attributes of fighters not only of the past centuries. And in modern wars, it may well come to close combat. What can we say about the numerous sabotage and reconnaissance operations, during which it is necessary to neutralize the enemy's sentinels, his advanced posts, sentries, etc.
If we talk about the most famous special forces daggers of the 1941th century, then they should include the British Fairbairn-Sykes dagger. The most interesting thing is that it is still in service with a number of British special forces. And the FS dagger was officially put into service in XNUMX.
It was based on the concept of the Chinese dagger, which the British studied in detail. The Fairbairn-Sykes dagger itself can be considered a derivative of the Shanghai combat knife with a blade length of up to 20 cm. The total length of the classic version of the FS dagger is 290 mm.
The classic design for this British melee weapon is a brass handle. At the same time, the handle has a round section, which provides special forces soldiers with a special grip.
Modern craftsmen create their own versions of the FS dagger. One of the options was created by a craftsman from a conventional ball bearing. I had to try hard.
"Military Review" is forced to recall that the unlicensed manufacture of weapons in the Russian Federation is punishable by law.