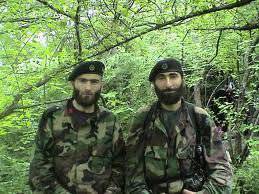 The head of the FSB, Alexander Bortnikov, said that all the most odious leaders of bandit formations in the North Caucasus had been destroyed. He stated this following the results of the 11 meeting in Moscow on the account of the meeting of the heads of the special services of various countries.
"We were able to effectively counteract international terrorist structures whose leaders were in the North Caucasus, and at the moment there are no obvious odious leaders left," Bortnikov told reporters.
The heads of special services present at the meeting also agreed that Al-Qaeda, despite all the efforts of the fighters against terrorism, still poses a serious danger. "This is a real threat that must be considered, despite the events that have been held recently against the leaders of Al-Qaeda - the destruction of Osama Bin Laden, for example, nevertheless, this structure is alive," - said the head of department.
On the threat emanating from Al-Qaeda, including the Chairman of the Counter-Terrorism Committee of the UN Security Council, Hardip Puri. "The organization itself continues to be active in various parts of the world. In addition to Afghanistan and the countries of this region, Al-Qaeda remains active in Yemen and in the activities of one of the factions in Somalia. Al-Qaeda also maintains ties with other terrorist organizations in that parts of the world that I represent, "- said Puri.
The head of the FSB also refused to comment on information about the presentation of 11 charges in the US, allegedly to Russian spies. Bortnikov told reporters that he had instructed the heads of services related to this to collect reliable information and draw any conclusions. "It's premature to talk about it ... I would like to understand what really happened," he stressed.
Earlier that in the new spy scandal "a lot of incomprehensible", said in the Russian Foreign Ministry. According to the official representative of the department, Sergey Ryabkov, according to preliminary data, the charges against several Russian citizens are criminal in nature and do not concern any intelligence activities. It is also not completely known whether the detainees are really citizens of the Russian Federation or, nevertheless, former socialist countries, Sergey Lavrov added.