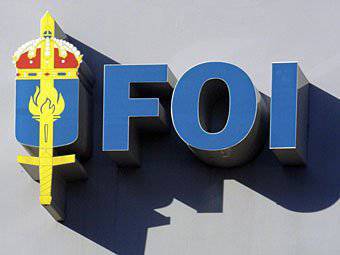 The Defense Research Agency (FOI) and the Swedish military intelligence agency paid almost $ 75 thousand (2 million rubles) to a military expert from Russia for participating in a project to build a military factory in Saudi Arabia. It is reported by Sveriges Radio, citing the results of the investigation conducted by the State Security Service of Sweden (SEPO).
Defense ministries actively participated in the secret plans to establish an anti-tank weapons production plant in Saudi Arabia. According to the SEPO, FOI needed information that she did not have, and which was needed by the Saudis for the development of their military industry. As a result, the Swedes came to the Russian expert, related to government agencies.
With the help of military intelligence, a secret meeting was arranged at the end of 2007 of the year: FOI employees handed over thousands of kroons in cash to a Russian 500 specialist to provide the necessary information. It was assumed that the Russian authorities did not learn about the agreement. After the transfer of money, the institute was able to complete the work that the Saudis had ordered. The name of the expert is not mentioned in the Swedish media, notes Lenta.ru.
In March, a scandal erupted in the country 2012 after Sveriges Radio reported that the defense research agency created a front company to build a plant in Saudi Arabia. The company was formed so that the Swedish government would not know about the project. The money for its creation was provided by military intelligence.
In Sweden, there is no prohibition on military cooperation with the kingdom, but the rules require that in such cases a public discussion be held, including in parliament. As a result of the scandal, the Minister of Defense Sten Tolgfors resigned.