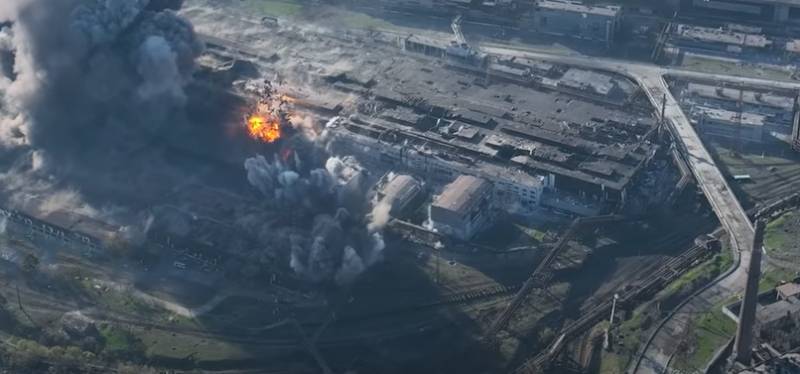 The Ministry of Internal Affairs of the DPR demonstrates a video with the process of destroying the militants of radical nationalist groups who have settled on the territory of the Azovstal plant. Recall that the strikes on the territory of this plant were resumed after the militants, taking advantage of the silence when civilians left, again took up firing positions and opened fire on Russian troops and fighters of the People's Militia of the DPR.
On the footage, you can see the movement of militants across the territory of Azovstal, including using American Humvee armored vehicles.
To suppress enemy activity at Azovstal, various means of fire were used, including
aviation
bombs and large-caliber artillery ammunition.
The presented footage shows volumetric explosions in the workshop complex of the metallurgical plant, where the militants tried to hide themselves and sheltered their armored vehicles, including several
tanks
.
After the strikes on Azovstal, most of the enemy's firing positions were silenced.
Recall that on the eve of one of the leaders of the terrorist "Azov" (* banned in the Russian Federation) stated that their situation "seriously" worsened.
Destruction of militant hideouts in the workshop complex (drone video):