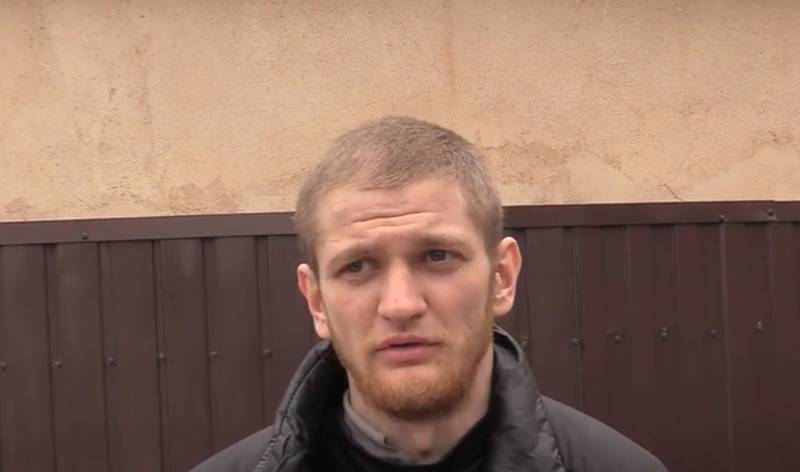 The Ministry of Internal Affairs of the Donetsk People's Republic continues to publish footage of captured Ukrainian servicemen. The next video features two representatives of the Ukrainian armed formations who were taken prisoner during one of the operations in Mariupol. Both were captured, dressed in civilian clothes.
One of the prisoners, Andriy Krivets, is a senior instructor officer, a diver of the 23rd Marine Guard Detachment (Border Guard Service of Ukraine). According to him, "the uniform was taken away from him":
I changed into civilian clothes at the Chaika Hotel. Apparently, yours came in, examined, I did not find the forms.
Weapon
gave.
The second Rustam Nizatullin is a senior soldier. When asked what tasks he performed in his unit, he said that "he was mainly a patrolman and peeled potatoes."
Captive:
Helped in the kitchen, peeling potatoes there.
People's Police Officer:
Like all your military personnel, right? ..
Captive:
Truth. I don't want to fight. I want to go home.
Recall that earlier, almost more than half of all Ukrainian military prisoners (and there are already more than 4,5 thousand of them) tried to claim that they had never been shot at all in recent times. Either drivers, or cooks, or orchestra musicians, or messengers.