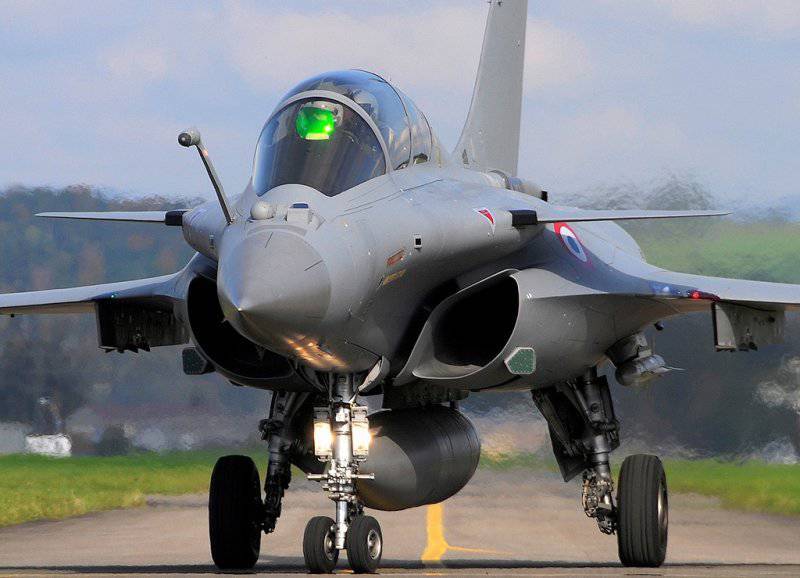 Dassault Aviation 2 of October handed over to the General Directorate of Armament (DGA) of the French Defense Ministry the first Rafale fighter, equipped with an active scanning radar with electronic scanning antenna RBE2 of Thales company.
The transfer of the Rafale fighter (BN C137), equipped with a new radar, took place at the enterprise Dassau Aviation in Merignac (near Bordeaux).
RBE2 has a number of advantages compared to the radar with a passive antenna array currently installed on Rafale fighters:
- extended range to ensure the possibility of using the latest generation long-range missiles, including the Air-to-Air Meteor missile combined with the ability to detect unobtrusive targets;
- higher reliability at lower cost (active antenna array does not require major repairs during 10 years);
- increased resistance to interference.
Thus, the "Rafale" became the first mass-produced European combat aircraft equipped with an active phased-array radar with electronic scanning.
Currently, Dassault is ahead of other European developers implementing projects in this area, including ЕАДС (for EF-2000 Typhoon) and Selex Galileo (for Gripen NG).
To date, DGA has placed orders for the supply of 180 Rafale airplanes and adopted 111 of them in three versions: 36 single-seat modifications "M" for the Navy, 38 twin-seat modifications "B" and 37 single-seat versions "C" for the French Air Force.
It is planned that the fourth radar of the French Air Force and Naval Forces 60 aircraft will be equipped with the fourth radar, which was ordered at the end of 2009.
The RBE2 radar will also be included in the standard offer to potential foreign customers of Rafale fighter jets, including the United Arab Emirates, Brazil, India and Kuwait.