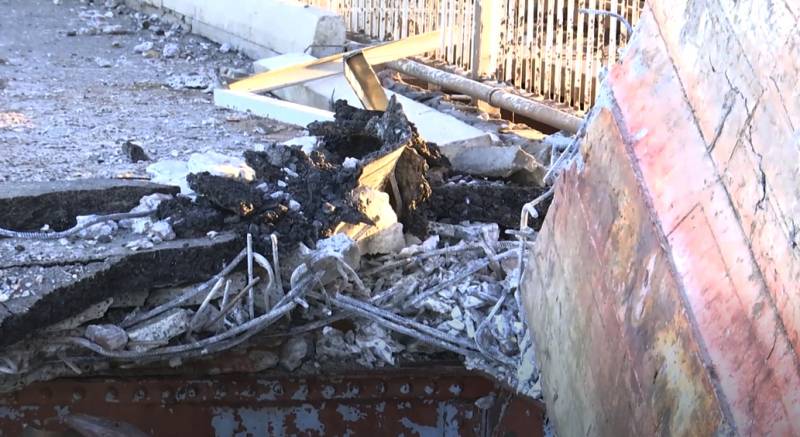 In the morning reports, it was reported that the RF Armed Forces delivered a second blow to the road and railroad bridge across the Dniester estuary. Recall that it is located in the village of Zatoka in the Odessa region and connects Odessa with Izmail. It was reported that freight trains with fuel and lubricants for the needs of the Ukrainian army from the Moldovan territory were going through this bridge.
Some time after the repeated strike on the bridge, statements appeared on the network that "the bridge was damaged, but at the same time they are such that after their assessment and repair, traffic will be restored in a short time."
However, later the official representative (speaker) of the Odessa administration Serhiy Bratchuk appeared on Ukrainian TV and stated that the bridge across the Dniester estuary was completely destroyed.
From his answer to a reporter's question about the state of the bridge in Zatoka:
Very briefly: the bridge, unfortunately, is destroyed.
Correspondent:
What does this mean from a strategic point of view?
Bratchuk:
This means what I just said.
Question from another Ukrainian journalist to Bratchuk:
Is there a possibility to restore this? Some kind of embankment, pontoon bridges, perhaps? ..
Speaker of the Odessa Regional Administration Bratchuk:
Relevant experts are working on this issue. There will be detailed information. We will, of course, report this.