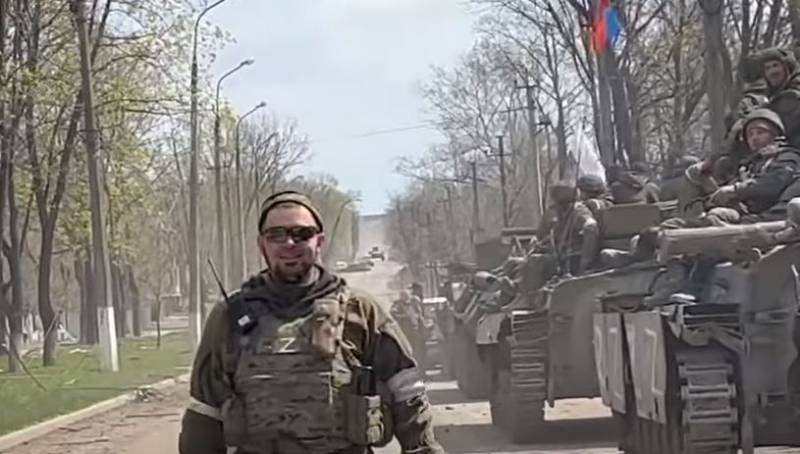 The legendary Donetsk battalion "Somalia", which participated in the assault on the industrial zone "Azovstal", leaves Mariupol. Semyon Pegov from the WarGonzo project announced this on his Telegram channel.
"Somalis" completed the assault operation in Mariupol and are leaving the city. It was this battalion, together with the fighters of the Chechen special forces, that formed the basis of the assault detachments fighting directly on the territory of Azovstal. The command for redeployment came after the statement by the head of the Russian Ministry of Defense Sergei Shoigu about the complete liberation of the city and Vladimir Putin's command to cancel the assault on Azovstal. It is not yet known where the battalion is being transferred.
Earlier, Russian President Vladimir Putin ordered to stop the assault on the industrial zone so as not to waste people, and to block the territory of Azovstal with the Azov militants stationed there * (an extremist formation, banned in Russia) so that "a fly does not fly."
According to analysts, this decision was made not only because of the desire to save as many lives of our soldiers as possible, but also to free up additional forces involved in the assault on Azovstal to be transferred to other sectors of the front before the start of a large-scale offensive.
Most likely, instead of storming the industrial zone, bombing and processing by artillery will continue. Up to 2,5 militants and foreign mercenaries may be on the territory of Azovstal, many of them wounded. In addition, according to reports from those who surrendered, the nationalists are running out of food and water.