October 2 2012g JSC "NPP Zvezda" named after academician G.I. Severin celebrates his sixty year anniversary. Over the years, employees of the company have created samples of equipment, about which you can proudly say "For the first time in the world!" or "The best in the world!"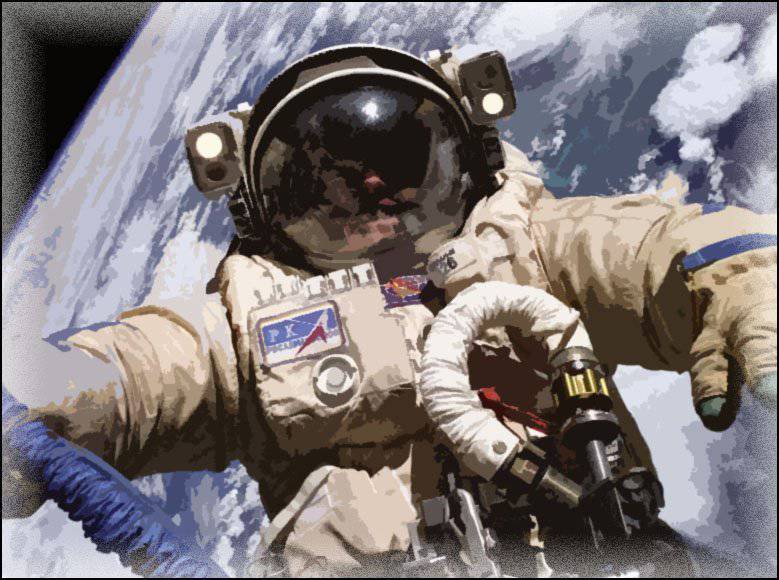 Long before the start, a plaster print is made from the figure of an astronaut and a metal bed resembling a bath is cast in this form. Make the lodgements in the scientific-production enterprise "Star", which recently turned 60 years. It was the specialists of Zvezda that created the first spacesuits for Yuri Gagarin and Alexey Leonov, and hundreds of pilots were rescued with the help of ejection seats made at the enterprise.
There is a test of the refueling system for aircraft. The 20-meter hose with a target tends to the fuel receiver. There is a contact!
Heavenly filling was invented and tested at the Research and Production Enterprise "Zvezda". For 60 years, a huge number of space and
aviation
masterpieces.
"Gagarin's first flight, the Zvezda landing system was also there. They talk about the spacesuit all the time. In fact, the ejection seat — in fact, his workplace — was made by the Zvezda. For Leonov, not only the spacesuit was made, but also an airlock, "says Sergey Pozdnyakov, general director, chief designer of the Zvezda Scientific and Production Enterprise.
Here they develop and test rescue equipment for pilots - ejection seats and parachute systems. At one time, the Zvezda Scientific and Production Enterprise invented the Sokol flight spacesuit and the Orlan spacesuit for going to outer space.
Engineers "Stars" first came up with soft suits with a rigid cuirass - to protect astronauts from radiation.
Casting lodgment. Accuracy - millimeter. It is necessary to act quickly until the cast is frozen. As if doctors, engineers study the anthropometric data of an astronaut and create a rescue capsule. Without it, it is impossible to return to Earth unscathed.
"We are not standing still. At present, a refueling unit for the MiG-29K ship machine has been developed and is successfully undergoing tests. It has completed more than 30 flights - flight tests have been completed. We are looking at the future, as helicopter carriers appear, refueling will also be necessary there," tells the director of programs for aviation means of salvation NPP "Star" Vladimir Rafeenkov.
Ergonomics, the protection of astronauts and pilots - here is a classic of the genre. All technology plays the most important thing - to save and preserve those for whom the risk is a matter of life.