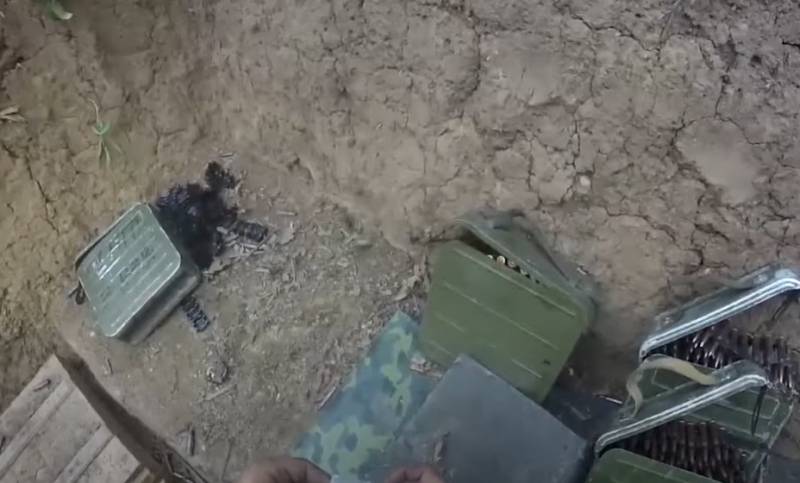 Soldiers of the People's Militia of the DPR continue to advance in Maryinka. In fact, this is the western suburb of Donetsk, which for 7-8 years was actively used for shelling the capital of the republic.
The DPR units occupied the trenches and dugouts, which were previously occupied by the military personnel of the Armed Forces of Ukraine and militants of the national battalions.
It draws on the device of communications dug by the enemy. These are long trenches that can go from one of the main streets towards the private sector. Further, the trenches pass under the fences and lead to the houses. Such options for placing trenches allow the Ukrainian military to fire from the trench, then hide in one-story buildings. The reverse option is also used - when shooting, for example, from the AGS is carried out from the courtyard of the house, then the shooter "dives" into the trench and moves to another building so as not to fall under return fire.
Also, according to the fighters of the Donetsk People's Militia, the enemy uses deep passages and the so-called "burrows" in the rock heaps (heaps). Such embankments have recently been subjected to air strikes, including the use of concrete-piercing
aviation
ammunition.
A report from the front line, including from the captured Ukrainian trenches, from military commissar Nadana Friedrichson is presented on her Fridrih_Show channel:
Question from Nadana:
Your goal is Krasnogorovka?
Fighter DNI:
Our goal is Kyiv. And tactically, for the time being, they should occupy Maryinka.
Fighting to eliminate militants in Maryinka continues.