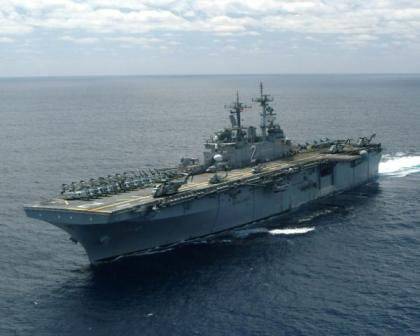 The US Navy 26 September entered into an additional agreement with NASSCO, a member of General Dynamics, to carry out dock repair and rehabilitation works and to upgrade the amphibious landing ship dock (DVKD) LHD2 Essex.
This is the official website of the US Department of Defense.
A supplemental agreement with a volume of 107,99 million dollars was concluded on 1 year and 5 months before February 2014 year.
The purpose of the supplementary agreement is to eliminate operational limitations and increase the ship's combat and technical capabilities.