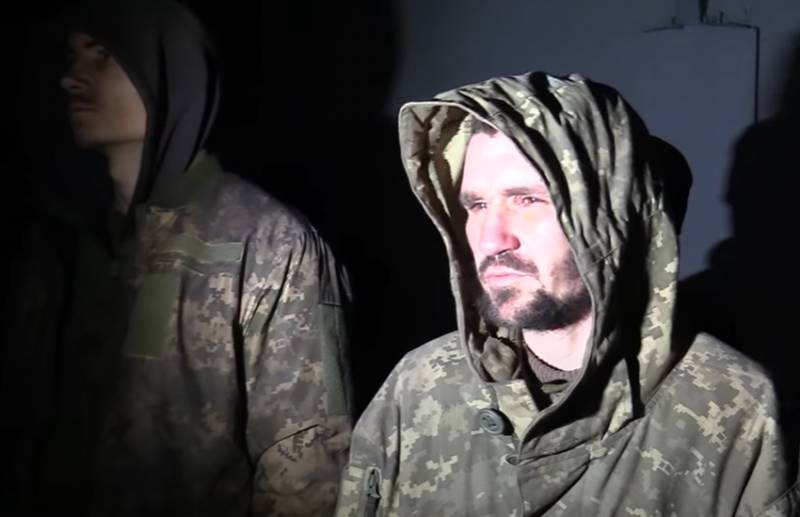 The Ministry of Internal Affairs gives additional details of how Ukrainian marines from the 36th brigade and units attached to them tried to break through from the territory of the Ilyich plant in Mariupol. Recall that we are talking about the very attempt to break through, as a result of which more than a thousand marines of the Armed Forces of Ukraine were captured, hundreds of Ukrainian soldiers and militants were liquidated.
Based on the testimony of Ukrainian prisoners: the command gave the order to break through at about 2 am. As conceived by the officers, the forward detachments were supposed to "clear" the way for the main forces leaving Mariupol. The same detachments were supposed to divert the OBTF (operational combat tactical formation) of the Russian and Donetsk troops.
The outgoing column included several
tanks
, armored vehicles "Cossack", automotive army equipment - "KrAZ", "KamAZ", "Urals".
Intelligence revealed the formation of the head patrol of the Ukrainian column. For this, drones were also used. After the formation of the advance group of the Armed Forces of Ukraine and after the start of its advancement, the Russian troops and the NM of the DPR began to liquidate it.
In captivity, one of the soldiers of the Marine Corps brigade remembered that Russians and Ukrainians are two fraternal peoples:
It's a shame ... Annoying ... They just threw us. Two fraternal peoples were forced to fight against each other ...
Another captured Ukrainian soldier:
Most were afraid that if they surrendered, they would be killed.
The plot of the Ministry of Internal Affairs of the DPR about the defeat of the Ukrainian column, which was trying to escape from Mariupol: