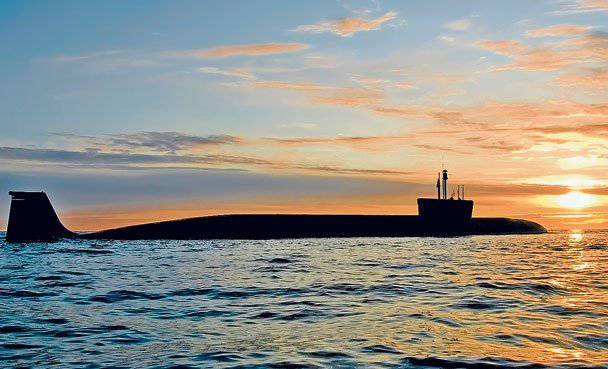 During the next stage of factory tests of the SSBN "Alexander Nevsky", the work of the submarine cruiser systems in various modes was tested, the press service of Sevmash reported.
According to Alexander Reznikov, the responsible contractor of the SSBN, "the tasks have been completed in full. The contracting enterprises, the transfer team and the crew worked perfectly. "
As the head of the production of military equipment "Sevmash" Marat Abizhanov noted, "previous outlets of the missile carrier into the sea showed excellent driving performance of submarines and good maneuverability. After the completion of factory trials, the Alexander Nevsky will enter a new stage - the submarine will face state trials.
The Alexander Nevsky, built on the 955 project, is the first serial strategic launch vehicle of the Borey series. The hull length is 170 m, the width is 13,5 m, the maximum immersion depth is 450 m, and the submerged speed is 29 nodes.