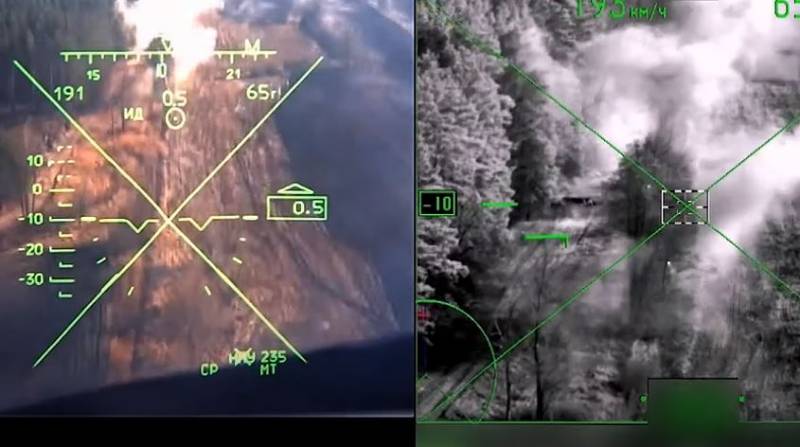 The Russian Ministry of Defense continues to publish a video about the use of Russian weapons as part of a military special operation to demilitarize and denazify Ukraine. Another video of the military department shows the work of attack helicopters Ka-52.
The description for the video says that Russian Ka-52 helicopters destroyed armored vehicles and anti-aircraft installations of the Armed Forces of Ukraine, using missiles and small arms. The turntables worked in pairs, from a short distance, at low altitudes, in order to exclude defeat by portable anti-aircraft systems.
As repeatedly reported in the Ministry of Defense, the army
aviation
quite actively used in the framework of the special operation. Helicopters not only escort columns and deliver cargo, but also destroy enemy armored vehicles, land troops and even participate in "free hunting" at night.
Well, another video from the military, this time of the destruction of a Ukrainian armored personnel carrier by a pinpoint missile strike by a Russian drone. As follows from the description, the armored personnel carrier of the Armed Forces of Ukraine was hidden in the industrial area, but was discovered by the strike drone of the Russian Armed Forces and destroyed. Where the action took place is not reported, but it looks like one of the industrial zones of Mariupol. On the territory of the same "Azovstal" there is a rather large number of armored vehicles of the nationalists, hidden there in advance.