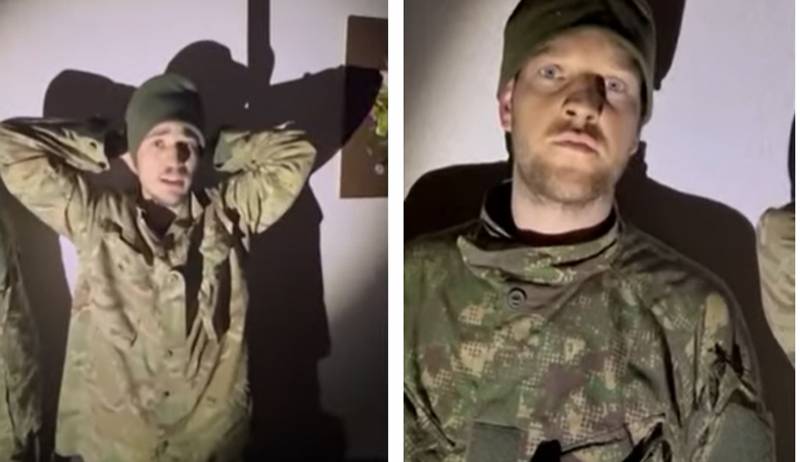 The head of Chechnya published another video with Ukrainian prisoners on his Telegram channel. We are talking about two Ukrainian servicemen who were taken prisoner in the city of Rubizhne of the Luhansk People's Republic. Today, the cleansing continues there, at the same time, the Armed Forces of the Russian Federation and the troops of the People's Militia of the Republic continue the operation to liberate the large agglomeration of Slavyansk-Kramatorsk.
The video shows footage where an officer of the Chechen special forces of the Russian Guard communicates with two captured Ukrainian servicemen. They are representatives of the National Guard of Ukraine. One is from Dnepropetrovsk, the other is from the Kherson region.
In a conversation with them, the officer is interested in why one of them is trembling. He replies: "It's cold," which puzzles the serviceman of the National Guard.
A Chechen officer asks the captured Ukrainian servicemen how things are with the morale of the Ukrainian troops, who are resisting the Russian army in the Luhansk region. A captive serviceman from the Kherson region says morale is "below average." The second one repeats the same after him.
Officer of the Chechen special forces:
Do you understand that the West sent you here to fight?
One of the prisoners
It turns out, so.