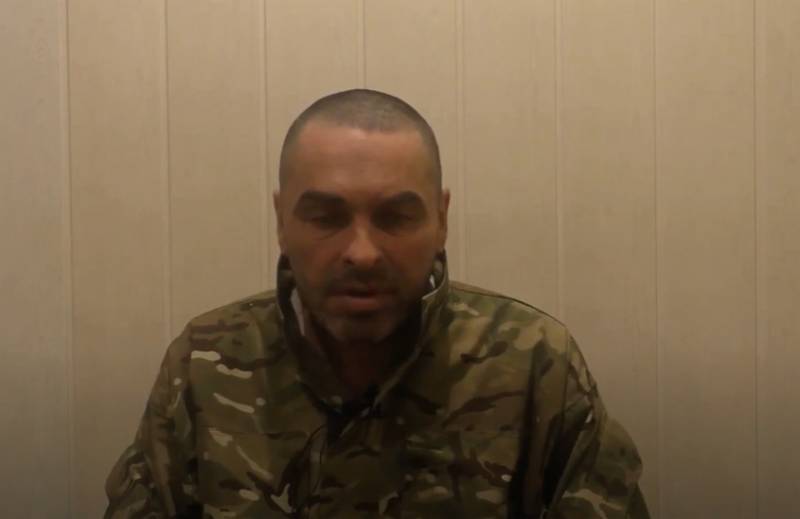 Videos continue to be published with Ukrainian servicemen captured by the Russian military and fighters of the People's Militia of Donbass. We are talking about those representatives of the armed formations of Ukraine who were captured on the territory of the Donetsk and Luhansk People's Republics. Many of them claim to have passed
weapon
themselves, having made such a decision of their own free will. However, it often turns out that the surrender of weapons was preceded by the fact that they ran out of ammunition or fuel on the equipment they operated, which left no chance for the continuation of the battle. In any case, their statements are checked.
A video was presented with the initial parts of the interrogations of several Ukrainian servicemen. Among them are both ordinary and officer personnel of the Armed Forces of Ukraine, both those mobilized at the end of February from the reserve, and regular military personnel.
Among the prisoners is Captain Roman Malakhov from the Directorate of the 503rd Battalion of the Armed Forces of Ukraine, who was in the position of commander of an anti-aircraft missile platoon. He is a native of Kramatorsk.
Also surrendered 22-year-old border guard Vladislav Yaroshenko, who served in the village of Gorodishche, Lugansk region. According to him, he decided to lay down his arms voluntarily.
It is noteworthy that some prisoners express a desire and readiness to serve in the NM LDNR. For example, as part of law enforcement units in the liberated territories. Most often they are natives of Donbass.