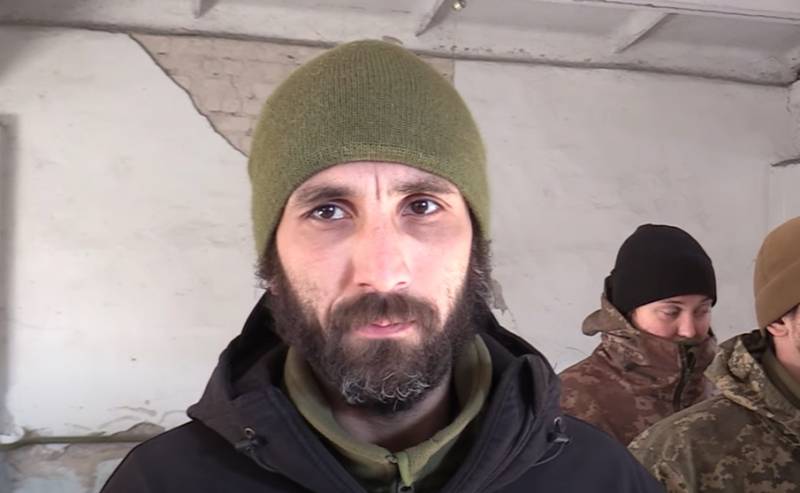 The Ministry of Internal Affairs of the DPR published a video showing the same servicemen of the 501st Separate Marine Battalion who recently surrendered. These are more than 260 Ukrainian soldiers and officers, whose commander, as he himself says, made a difficult decision.
Kombat Nikolay:
I made this decision - to give up, lay down
weapon
and leave in order to save the life and health of personnel.
According to him, during the month no decision was made. The battalion commander notes that "no one will solve anything by force, but political methods have not yet succeeded."
It is reported that the personnel of the 501st Marine Corps Battalion of the Armed Forces of Ukraine stayed in Mariupol for a relatively short period of time. The start of a special military operation took the battalion command virtually by surprise.
Now, employees of the Ministry of Internal Affairs and the Ministry of State Security of the DPR are working with captured Ukrainian servicemen, including finding out their possible attitude to the commission of war crimes.
The battalion commander says that the prisoners are treated without any excesses, they are fed, and movement around the territory is free.
One of the battalion soldiers:
There is nothing more precious than life.
There are also women among the prisoners of war. One of them (named Natalya) announced that her family was waiting for her at home - children, grandchildren.
Recall that in Kyiv they still have not found the courage to admit that the personnel of the 501st battalion of the Armed Forces of Ukraine in Mariupol surrendered. Earlier, Arestovich said that he would "check the information."
Video of the Ministry of Internal Affairs of the DPR: