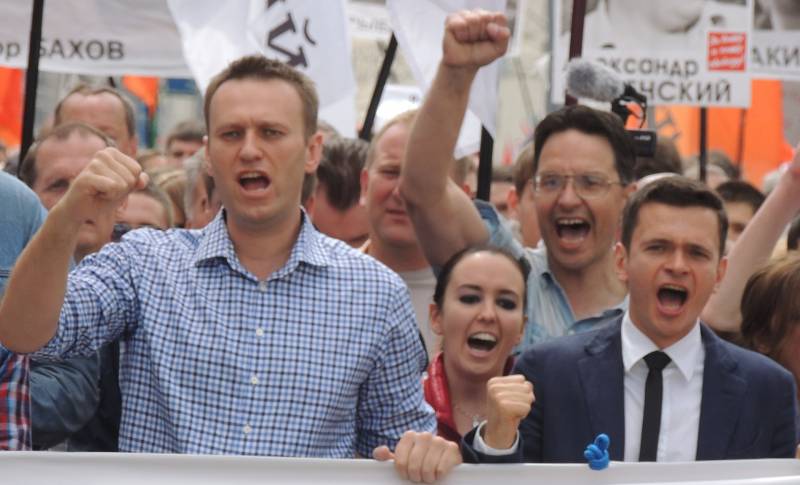 We unanimously condemn, criticize and punish with a ruble the stars and semi-stars of the stage, who have taken the position "I am against, I am for peace." This is fine. In general, the presence of different views in society is normal. Everyone generally expresses his opinion to the best of his ability.
However, as practice shows, in some cases there is a frank search on all counts. Considering who is causing a split in the ranks of society, we do not consider it right to remain on the sidelines, and therefore, to the best of our ability, we will initiate investigations and appeals to the Prosecutor General's Office of the Russian Federation and the FSB to investigate egregious offenses.
We start today with a hotbed called the "Council of Deputies of the Krasnoselsky Municipal District of the City of Moscow."
Suffice it to say that a certain Ilya Yashin, our most famous oppositionist, the former boyfriend of Ksenia Sobchak, who has changed more parties than I have changed suits, and is known for friendship with such pillars of democracy as Garry Kasparov, Boris Nemtsov, Masha Gaidar and, of course, the unforgettable Alexei Navalny, with whom they have done so much together for the "prosperity" of Russia.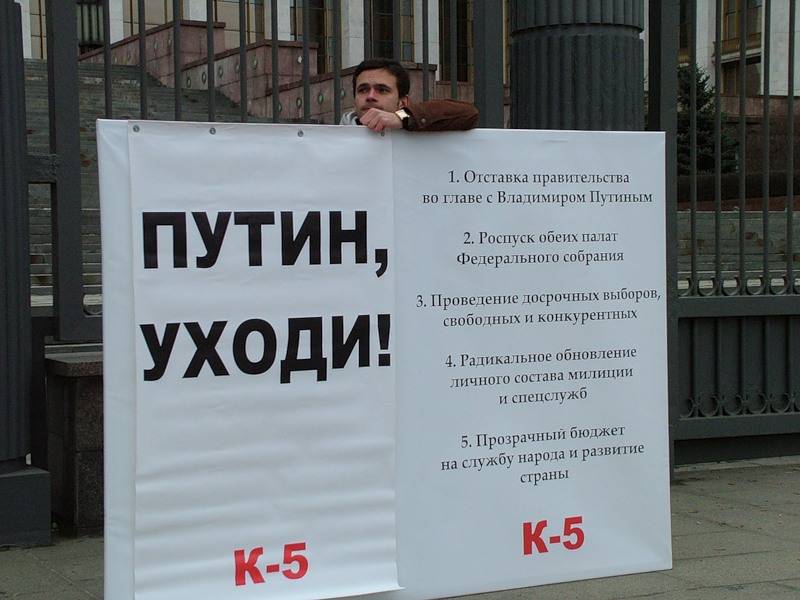 But, as it turned out, Yashin is only a setting for the real diamonds of the Russian deputy corps. There are people who outdid him, moreover, they did it easily and naturally.
The SD MO Krasnoselsky website posted a record of the council meeting, which in itself is proof of the anti-Russian activities of the council in general and the lion's share of deputies in particular. Watching an hour and a half meeting, to be honest, encourages not to grab a pen, but a machine gun. But we still have the rule of law, so we have to follow the letter of the law.
So get to know:
Elena Kotyonochkina, head of the Krasnoselsky Defense Ministry.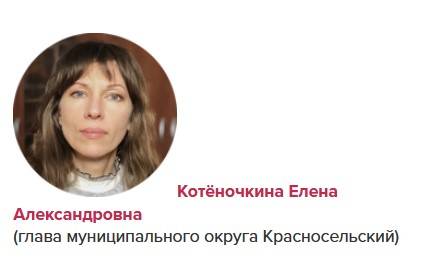 Born in 1977 in Vladivostok, in 2000 she graduated from the Far Eastern State University, in 2004 from Moscow State University. M. V. Lomonosova defended her PhD thesis.
Between 2005 and 2017 worked in research and publishing organizations in Moscow.
In 2017, she was elected a deputy of the Krasnoselsky municipal district. On July 27, 2021, she was elected Head of the Krasnoselsky Municipal District.
The activities of Kotenochkina in social networks are very interesting. You can learn a lot. For example, that its president is Zelensky...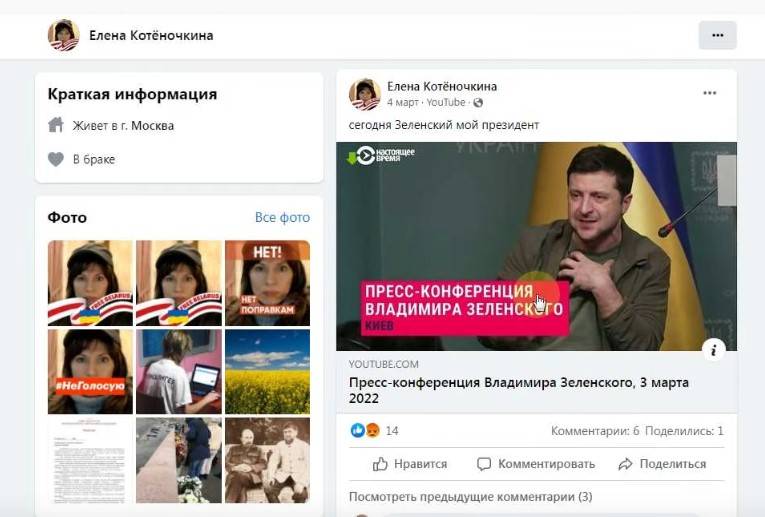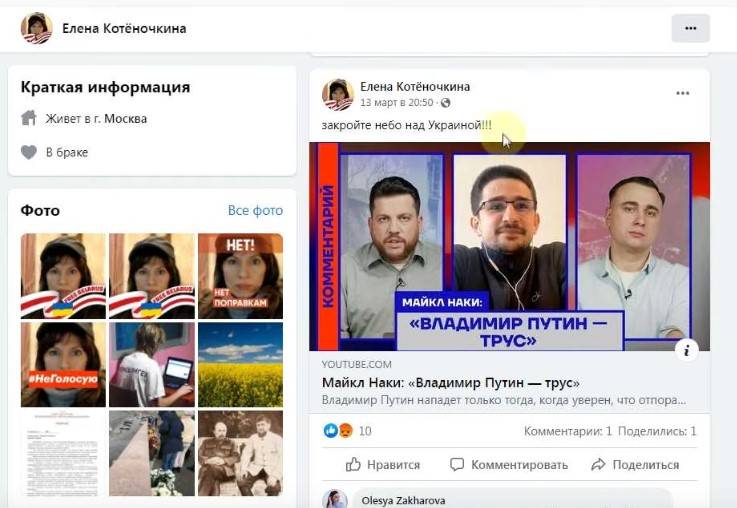 But with the president of Russia, she somehow didn't have a job ...
Deputy Alexei Gorinov.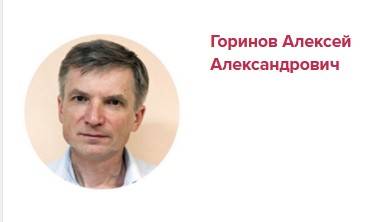 Lawyer. Graduate of the Moscow State Law Academy. Professional manager and lawyer. He was awarded an honorary diploma of the Ministry of Regional Development. Engaged in research and teaching activities.
And you just have to look at what this couple is doing. Taking something sedative before watching:
Excerpt in Telegram
,
full session on Youtube
.
Deputy Gorinov, before the meeting, proposes to declare a minute of silence ... in "memory of the victims of the ongoing aggression in Ukraine."
Deputy Yashin gracefully corrects the essence of the vote, asking "who is against."
There is no one against. That is, ALL deputies of the municipal council ACCEPT the proposed wording that Russia is committing an act of aggression on the territory of Ukraine.
A minute of silence is carried out by all deputies.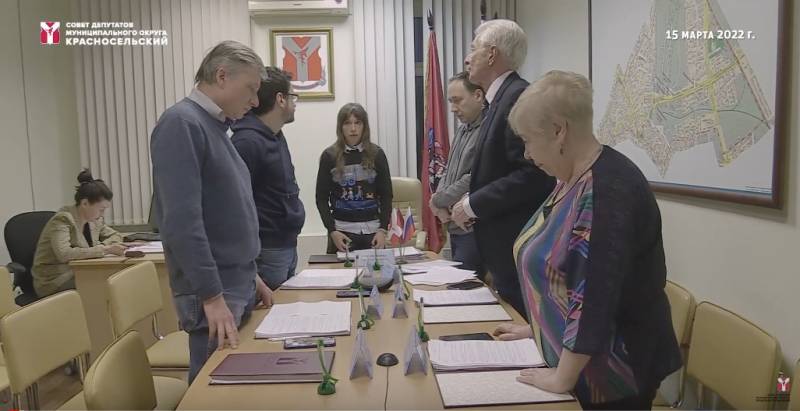 Further 6.30.
The head of Krasnoselsky voices a request from the deputies regarding the adjustment of the organization of leisure activities "in the face of the upcoming crisis." The deputies propose to cancel all events dedicated to Victory Day, Children's Day, New Year, as "there is a war."
I consider it inappropriate to hold events due to our guilt towards people who are dying ... on both sides
- Kitten.
Having saved 1 million 440 thousand rubles on the celebration of Victory Day, gentlemen deputies did not calm down.
True, it turns out that they did not vote exactly for what they wanted, but these are nuances. In general, the main thing for Mr. Yashin is to cancel as many points as possible. But the majority voted, except for one deputy - Bazeeva. The only sane person, as it turned out.
But the main carnival begins at around 1.34.37, when the calendar plan for events for children was put on the agenda. Here, gentlemen, the deputies turned around in full.
What kind of leisure (for children - note) can we talk about when we are in a qualitatively new way of life, when hostilities are taking place on the territory of a neighboring sovereign state, aggression is being carried out
- Gorinov.
Moreover, the deputy declares that they did not consider the work plan on commission, and he will not vote for it.
What, tell me, children's drawing competition can we talk about, what kind of organization of dance programs dedicated to Victory Day, when OUR children die every day, for information I will say that more than a hundred children died in Ukraine ... all the efforts of civil society should be directed to stop the war in Ukraine
- Gorinov.
That's when our children were dying in the Donbass, Gorinov did not care. When HIM's children die in Ukraine (so it sounds), it's a tragedy. All clear.
Victory Day can not be celebrated. Russian children should stay at home.
Now, if the points of the program were devoted to stopping the war and withdrawing the troops, I would vote. And so - I will not
- Gorinov.
I confess that I do not understand something. Where does this municipal deputy climb, excuse me, whose duties include not foreign policy, but work in his district? And what kind of deputy is this who wants to eliminate all work for children in one fell swoop, because he does not like the course chosen by the president of the country?
What follows is some amazing dialogue:
Bazeeva: And why did the drawing competition interfere with you?
Gorinov: I already told you. This is some wildness.
Bazeeva: And I think it's savagery not to hold a children's drawing competition. What did he do wrong?
Kotenochkina: Shall we use the wording "Children against the war in Ukraine"? (laughs)
Gorinov: That's what I'll vote for.
Bazeeva: This is a children's drawing contest! Are you not obsessed?
Kitten: There's a war going on! We didn't fix anything!
Yashin: Yes, this is somehow cynical ...
Gorinov: I think this is the main issue - to stop the war and withdraw the troops.
Kotenochkina (1.37.55): did the officials build Victory Days for themselves and what did it lead to? To the formation of a fascist state! Russia, Russia I mean!
Everything, you can not look at this coven, called the council of deputies of the Krasnoselsky Moscow Region. This, you see, is hard.
So, let me summarize.
Head of the Moscow Region Krasnoselsky Elena Kotenochkina believes that
Russia is a fascist state
. But regularly so receives money for work in this state. Directly an underground worker in the service of the forces of light.
Deputy Aleksey Gorinov believes that
Russia carries out aggression against a sovereign country
and demands to cancel all children's activities in the area, because it is cynical. This is especially true for events on Victory Day.
Deputy Ilya Yashin beautifully shuts up the mouth of the dissenting deputy Bazeeva, the only normal person in this tangle of snakes, and clearly conducts the process on the rights of the former head of Krasnoselsky.
The rest of the deputies silently vote "for".
Personally, I have no questions. Only one, to the Prosecutor General's Office and the FSB.
How long does it take for these gentlemen to stop being deputies and working for the enemy?
Apparently, everything suits everyone in Moscow, and such hotbeds are the norm.
I do not want to brag, but in my region there was a deputy Nina Belyaeva. She spoke very brightly a couple of times, calling the military "non-Christs", and the Russian army - fascists. And she called on Russian soldiers to surrender.
To the credit of the Voronezh branch of the Communist Party, Belyaeva very quickly ceased to be both a communist and a deputy. And then she left Russia altogether. There, in the "safe country", she will wait a few months until the power changes in Russia. Well, the Baltic states are still a garbage collector ...
Yashin, Kotenochkina, Gorinov... Their name is legion.
It turns out that in addition to cleaning Ukraine from the Nazis, it will then be necessary to clean Russia from their accomplices. In particular, from accomplices sitting in deputy and leadership positions.
We all really have to save our country. As practice shows, from the very bottom to the very top there are a lot of those who should not be in the field.
The work will be very long and thankless, but ... I think we can handle it.
And for the aforementioned gentlemen, I demand the most careful consideration of their words and deeds by the relevant authorities, where this article will be sent immediately after the publication.
***
Necessary postscript. So that all this does not look unfounded, of course, I will publish all the answers that come from the Prosecutor General's Office (and they will come, do not hesitate).
Moreover, on May 9, I will go to Krasnoselsky and bring from there a very detailed photo and video report on how the deputies will spend Victory Day in their district.