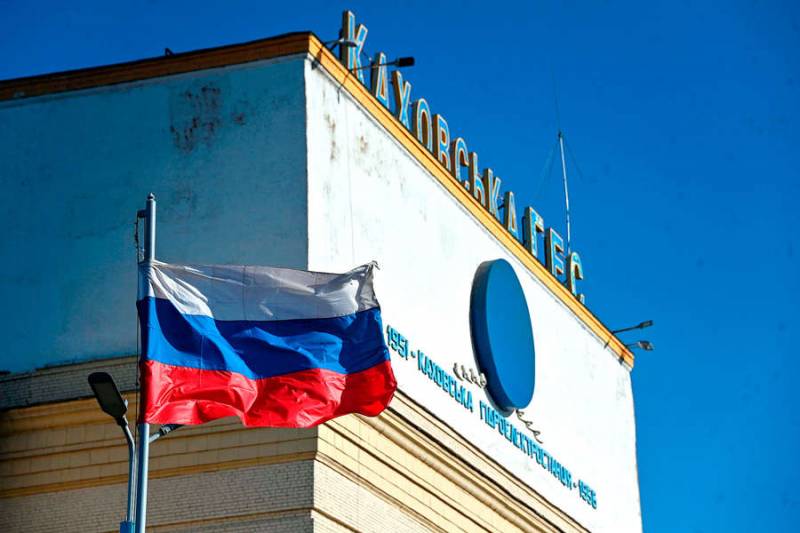 During the month of March, we did not publish many materials on the site, let's say, of a critical nature. We don't rock the boat, when the operation is over, then we'll talk, and stuff like that.
Teachers at the front
For some materials, the relevant services even promised to investigate and take action. For example, this concerned the material that in the LPR they are massively conscripting and sending to the front line school teachers and university professors. And there they are captured, causing outright laughter from the soldiers of the Armed Forces of Ukraine.
We were told: "There is no need to publish this, we will figure it out." A month has passed, everything has remained in its place. Teachers on the front line, killed, injured, captured. Because from the teacher a good soldier is only in the movies.
But in the LPR, this suits everyone. For some reason, in Russia too.
A month ago, we agreed, but since the problem has not been completely resolved, and, as it becomes clear, no one was going to solve it, we are returning to this issue.
But a teacher, that is, a person with a real higher education, a humanist, is not just a person who will teach children in the liberated territories in the future. This is a person who can be wisely used today. A teacher is an intelligent person who can plan, listen and think. It is important.
Civil administrations
What do we have today? A very ugly situation. The Russian army and parts of the LDNR are moving forward, clearing the settlements from the (most importantly) Nazi infection and soldiers of the Armed Forces of Ukraine.
A month ago, issues of organizing civil administrations were raised. Note, pro-Russian civil administrations. Those who will clear the rubble, change torn wires and damaged pipes, provide assistance to those in need and, in general, establish a normal peaceful life.
What is done? Almost nothing. There is, but very little.
Let me remind you how everything happened in 1945 in German cities. Power immediately passed under the jurisdiction of the military administration, which after a while was changed by civilians. So the father of one of my acquaintances, an engineer who came to the German city of Sonneberg in Thuringia to restore a local factory there, ended up in the position of head of the civil administration. And - did it.
What is happening today in the liberated territories?
Talk about civil administrations remained just talk, as did talk about volunteers. Meanwhile, it is the volunteers from among our military retirees that could form the core of the notorious administrations in the liberated territories.
And this, I note, would be proven people in all respects. Which were previously trusted with quite serious cases.
But no. Our government does not trust its citizens enough to do this. Better to do nothing at all.
But sorry, the power vacuum is sheer absurdity! Proven a long time ago! And if there is no normal formed administration on the territory, then ... it will come! That's just not necessary, probably, to tell who can quickly adapt to a changing situation?
Crime will take over
Naturally, crime. Yes, there is so much of this goodness in Ukraine that there is not the slightest doubt that the so-called "people's mayors" of cities and "people's policemen" will begin to self-nominate from among local criminal authorities.
And who will try to say something against the inhabitants? Against an "authoritative" person who can easily send "brothers" to the dissatisfied by nightfall and arrange anything, from elementary arson to the demonstrative execution of "Ukrainian spies"?
Let our readers from the DPR-LPR correct me, but how many people there "played for basements" in this way, how many property changed owners ... And someone can dig our articles of that time. There, not one episode was grinded with cellars.
Civil, military or military-civil authorities in the liberated territories must be. But it turns out a very strange alignment: Russia does not want to establish its own power (the most authoritative option), Svidomo's power has already fled, what next? And then only small-town well-organized crime.
Is it clear how happy this will make the population of Ukrainian liberated towns and villages? Instead of the Nazis with their Bandera-dad, "authority in terms of concepts" will come.
This is called that we stump on an owl, that an owl on a stump.
And do not even stutter about the fact that the locals will go somewhere to tell something. No one will go anywhere, they are intimidated and downtrodden, and even the war. And they will accept the criminal administration only because they want to live. And in the conditions of lawlessness of wartime, this (deprivation of life of objectionable) to organize just nothing to do.
Law and order
If we bring peace and order to Ukraine, then the Law must prevail! And, excuse me, gentlemen in the Kremlin, according to what law should that part of Ukraine that has already been liberated live today? According to the law of Ukraine? Excuse me, but what then are all these crackdowns on rallies? According to Russian law? But who brought them up, where are the representatives of the law? Police-militia, prosecutor's office, investigating authorities?
Martial law?
So-so. This is a very weak business. These laws are not clearly spelled out anywhere, and it is very dangerous to follow them. So that's life "according to concepts."
And we will issue this under the banner of liberation? Really?
Sorry, this is bullshit. This is such a wild and fierce nonsense that I cannot find normal words to describe it all. I get the impression that the Kremlin has no real idea of ​​what needs to be done.
And I can perfectly understand the Ukrainians, who were taken away from the "bad" Ukrainian law and instead of it they tacitly approved the law according to the concepts of the local lads. It's not even sewn on the soap, it's just some kind of nightmare. Yes, the Ukrainian government has proven itself to be very corrupt and corrupt, but even in this form, it resolved issues based on regulations and laws. Good, bad - but laws.
Now Ukrainians are offered only the lawlessness of wartime. Moreover, for a very indefinite period.
This is fine? And we want to be greeted with flowers there? No, well, the "brotherhood" is local, maybe it will be, but the residents are doubtful. It's not how it should be, it's not.
Together with Russian
tanks
and the Law must come to the liberated lands by soldiers. Yes, Russian, but who said that it is worse than Ukrainian? I am not a lawyer, but I know that it is better than the law of a man with a machine gun (the Cossacks of Marinovka in 2014 demonstrated this to me famously).
And for a month now, no one even plans to do anything. Once upon a time, there are more important things to do.
Meanwhile, far from all the Ukrainian local population is in wild joy from the fact that it turned out to be in the war. And if it goes at such a pace, it, the population, not only will not rejoice, it will start cursing. And buy kerosene. To start protesting at night.
The problem of law is a very big problem. There. But even here, by the way, it's not much better. What is organized today in terms of relations with the LDNR can only be called nonsense. Moreover, nonsense comes from our side.
Humanitarian aid
At the very beginning of the operation, we received letters to the editorial office on the topic of whether we would do something, somehow support people, and so on. Thanks to everyone who has not forgotten our work in 2014-15. We really did a great job with your help, dear ones.
Today, alas, but personally I can not help. And not because he got old and became heavy on his feet, no. I can't legally. It is simply not possible to take and transfer cargo there. The border is closed, but that's only half the story.
Here's an example for you: a Russian company that grows seeds turned to us for help. The idea was not bad: they wanted to donate their products to the residents of the republics: seeds of vegetables and root crops. Most of all, not a fish, but a fishing rod. And at the beginning of spring it looked generally perfect. Moreover, in a very decent amount.
I got involved, and the Lugansk team and I even threw out a plan on how this could all be implemented. Bring, arrange documents as necessary, distribute to those who need it and everything else. Everything was doable.
However, the border remained closed, the timing of the special operation was "shifted to the right" with enviable constancy, and soon this matter could be forgotten. But that wasn't even the idea. And the fact that the consignor would have to formalize all this as a foreign trade operation with all the consequences. In general, everything is sad.
Moreover, the customs officers themselves shrug their shoulders, referring to the complete absence of any instructions from above.
One gets the impression (and we will talk about this in great detail one of these days) that what is happening in Ukraine has become some kind of surprise for the Russian authorities. It is difficult to say who is to blame for the fact that this happened, but obviously the picture that was in the heads of representatives of power structures has nothing to do with reality.
***
Indeed, as if waiting for a sea of ​​flowers, surrendering troops of the Armed Forces of Ukraine, joyful crowds of residents of Ukrainian cities welcoming the liberators. And at one moment they became good representatives of the administrations of Ukrainian cities, who immediately begin to cooperate with the Russian side.
It didn't work out. And in general it looks very stupid.
As a result, a turn from Kyiv to the south, since the main problem has not been solved - the problem of the shelling of Donbass, because of which, in fact, everything began.
Throwing always does not look very nice. And what was the reaction in Russia ...
So far, the main thing is not visible: a clear and thoughtful plan. It is clear that the military part of the special operation will sooner or later (I am sure that later, by autumn, not earlier) will come to its logical conclusion. Run out of fuel, shells, tanks of the Armed Forces of Ukraine and the world will come. More precisely, hostilities will cease.
And then the most important thing will begin - denazification, which is unrealistic to carry out in the current state of affairs. There is nothing in Ukraine, the vertical of power, the judicial system, the investigative system, and so on are completely absent.
I want to remind you how everything was in Crimea after the annexation. What landings were sent there by all authorities in order for ONE region of Ukraine to switch to the Russian track. It was very difficult. And there were no military operations in the Crimea.
What lies ahead in Ukraine tomorrow causes shock and awe. But for me, as a person who communicates well and understands the mentality of Ukrainians, all this causes such a slight shock. Because all these actions had to be carried out yesterday.
And it will not be the fault of the military that in the "liberated" territories we will get a total guerrilla war. Moreover, with the approval and under the roof of the administrative authorities. It looks new, but it's actually quite old.
And God forbid that this old government would rush to erect monuments to Nikolai Romanov, and not to the newly-appeared innocent saints who were murdered on Ukrainian soil. And yet, this can easily happen.
The worst thing is that there is no time to think. Everything, it's already out. It is necessary to organize the restoration of the destroyed infrastructure, it is necessary to start sowing, harvesting (where they remained intact) winter crops and, in general, to improve life.
And it should have been done a month ago.
I would like to see representatives of the Russian authorities at least a minimal understanding of what is happening. After all, not even we need understanding, understanding is needed for the people of Ukraine in the first place.