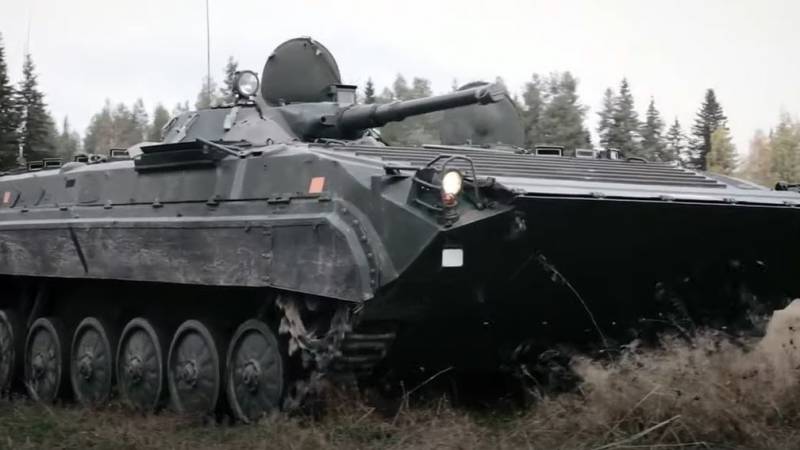 Ukraine will receive Soviet-style armored vehicles stored in NATO countries. The decision to transfer a large batch of armored vehicles to Kiev was taken by Germany. This is reported by the newspaper Welt am Sonntag.
According to the publication, German Defense Minister Christina Lambrecht approved the delivery of a batch of PbV-501 infantry fighting vehicles, called armored personnel carriers in Germany itself, to Ukraine. We are talking about 58 combat vehicles currently in the Czech Republic. The delivery will not be carried out immediately, before being sent to Ukraine, the equipment will be repaired, which will take several weeks.
Note that the Czechs already tried to foist these infantry fighting vehicles on the Ukrainians back in 2019, but then Germany imposed a ban on their supply, since the Merkel government, unlike Scholz, refused to supply at all
weapon
to Ukraine.
Now about the "armored personnel carriers" PbV-501, or rather the Swedish version of the Soviet infantry fighting vehicle BMP-1. The Soviet-made infantry fighting vehicles planned for transfer to Ukraine previously belonged to the GDR army, and after the reunification of Germany, they ended up in the Bundeswehr and were sold to the Swedes, who happily bought up Soviet military equipment. The Swedes got as many as 433 BMP-1 units, of which 350 were for combat units and 83 for spare parts.
Since the purchased infantry fighting vehicles did not quite fit the requirements of the Swedish army, it was decided to modernize them, and work was carried out in the Czech Republic from 1996 to 2001. ATGMs were removed from the BMP, NATO standard communications were established, new fire extinguishing systems and some other little things, in general, everything was adjusted according to NATO. Then they painted it and got the Pbv-501 instead of the BMP-1.
In 2008, the Swedes resold all the BMPs to the Czechs, who in 2015 sold some of them to Iraq, some remained in storage and lived to be transferred to Ukraine.