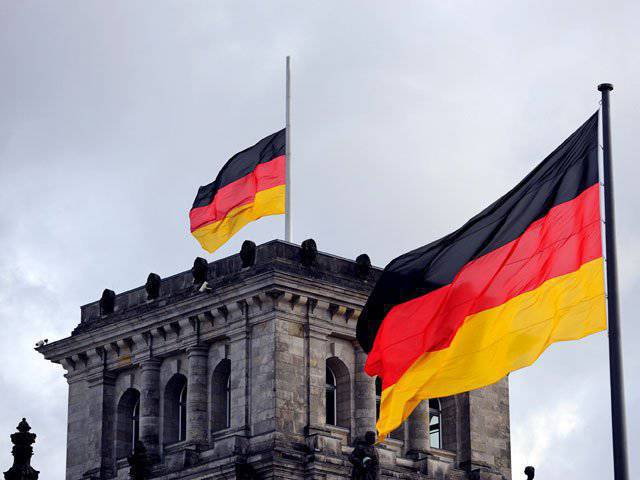 German authorities say the detention of alleged employees of the Foreign Intelligence Service of Russia and consider it one of the most important successes of their special services in recent years. This statement was made by the head of the Federal Office for the Protection of the Constitution of Germany (BFF), Hans-Georg Maasen.
The so-called illegal immigrants of the German counterintelligence can be identified for the first time since the end of the Cold War. It was only possible to arrest alleged spies due to the "intensive operational work" of the BFF, Maassen stressed.
According to the authorities, the couple Andreas and Gudrun A. were in Germany for more than 20 years. Profits in Germany in the period from 1988 to 1990 year and, presumably, received from SVR to 100 thousand euros per year. Their goal was to collect data on the activities of the EU and NATO, as well as the socio-political climate in the country.
According to the prosecutor's office, the defendants were in constant contact with Moscow. For the transmission of information they used satellite communications and Internet sites, where they allegedly placed encrypted messages. Another channel of communication was a diplomat from the Ministry of Foreign Affairs of the Netherlands.
The couple was arrested in October 2011 by fighters of the elite group of the federal police in the fight against terrorism GSG-9 and special divisions of the Office of Criminal Cases (BKA). The operation was carried out simultaneously in two federal states - Hesse and Baden-Württemberg. The alleged spy was delayed at the time she received the encrypted radio message.
The case of intelligence officers will be considered by the High Land Court of Stuttgart. The detainees, according to passport data, were Austrian citizens of Latin American origin. The man was born in Argentina, and the woman is a native of Peru.
According to local media, employees of the Federal Office for the Protection of the Constitution went on the trail of alleged spies after a network of illegal Russian spies was discovered in the US in the summer of 2010, ITAR-TASS reports.