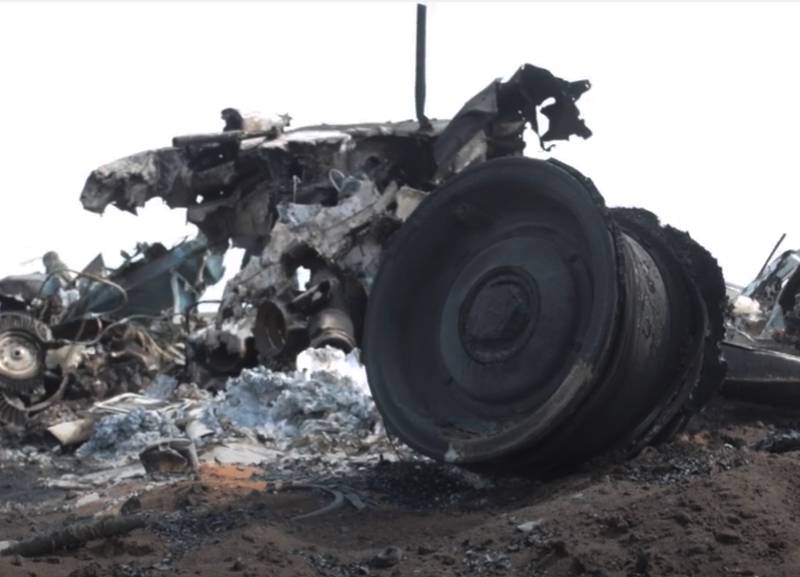 After another failed attempt to evacuate the leaders of the nationalist formation "Azov" (* an extremist organization banned in Russia), the militants of the group are trying to reach out again to the Kiev regime with requests (or even pleas) for the "unblocking of Mariupol". One of the leaders of the group, who claims to be in Mariupol (call sign "Kalina"), declares that there must be either a "heroic deblockade" or a "shame." At the same time, the militant appeals to the fact that about 100 thousand civilians remain in the city. For some reason, when his subordinates were hiding behind these people, the militant did not say anything about the danger that exists for the civilian population of Mariupol.
The situation is developing in such a way that the militants, losing the opportunity for full-scale resistance, hope that they will be able to escape from the city - for example, in small groups. But in most cases this cannot be done.
It is noteworthy that today, while trying to evacuate the leaders of "Azov" *, a helicopter sent to help by a representative of the command of the Air Force of the Armed Forces of Ukraine was shot down using the same
weapons
, which was recently supplied by NATO countries. We are talking about MANPADS Stinger. This is a captured weapon of the troops of the People's Militia of the DPR, who quickly introduced it into their arsenal and now with NATO weapons they cause damage in manpower and military equipment to those to whom these weapons were originally transferred.
When inspecting the crash site of the downed helicopter, the People's Militia of the DPR found the bodies of foreign soldiers. This was witnessed by journalists working on the spot. As reported, we are talking about military instructors, whom, together with the Azov militants *, they tried to evacuate from Mariupol. Found patches from Tanzania, South Africa and Morocco.
The very fact that they tried to carry out the evacuation taking into account information about the operation of the air defense systems of the RF Armed Forces and the NM of the DPR near Mariupol, to say that despair among the militants and those who helped them in this city has reached its climax.
Two survivors of the helicopter crash of the Air Force of the Armed Forces of Ukraine will now tell a lot about this operation and who exactly they tried to evacuate from the city. Among the survivors is a machine gunner who was supposed to fire when trying to leave the vicinity of Mariupol.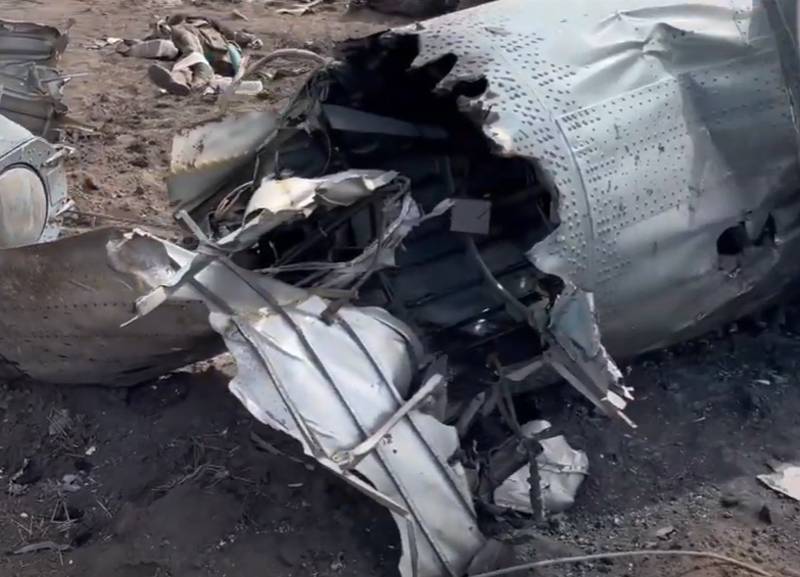 The helicopter itself was shot down near the village of Rybatskoe south of Mariupol. It is for the implementation of attempts to escape from the city by any possible means that the militants are trying to reach the outskirts of Mariupol.