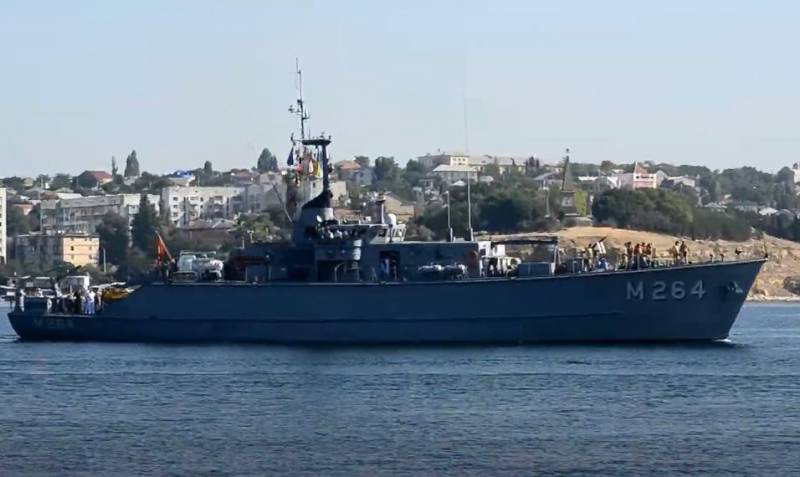 Turkey is seriously concerned about the appearance of Ukrainian sea mines brought by currents to the area of ​​the Black Sea straits, Turkish minesweepers are on high alert. This was reported by the Ministry of Defense of the country.
According to a report released by the Turkish military, the Navy's mine defense ships and maritime patrol aircraft
aviation
transferred to a special mode of service due to the threat of drifting sea mines. At the same time, cooperation has been established with the Bulgarian and Romanian navies on the issue of mine detection and informing about the areas of their occurrence.
As stated, all discovered mines are destroyed with the application of security measures.
To date, it is impossible to calculate the number of torn and carried away sea mines laid by the Ukrainian military in the Black Sea near Odessa, Ochakov, Yuzhny and Chernomorsk. According to available information, at least 420 sea anchor mines were installed along the coast, in violation of technology, which, according to the Kiev military leaders, should have prevented the landing of Russian troops. Some of the mines were blown off as a result of a storm that broke out, and the Black Sea currents ensured their drift. It is not excluded that some of the mines can even get into the Mediterranean Sea.
Meanwhile, the Russian fleet daily opens special humanitarian corridors for the exit of foreign ships from the ports of Ukraine, which cannot leave them due to the high mine danger. However, the nationalists who have settled in the ports do not let the ships out, intending to hide behind foreigners in the event of a Russian offensive. In total, according to the Ministry of Defense, about 60 civilian ships of foreign states are held in the ports of Odessa, Ochakovo and Yuzhny.