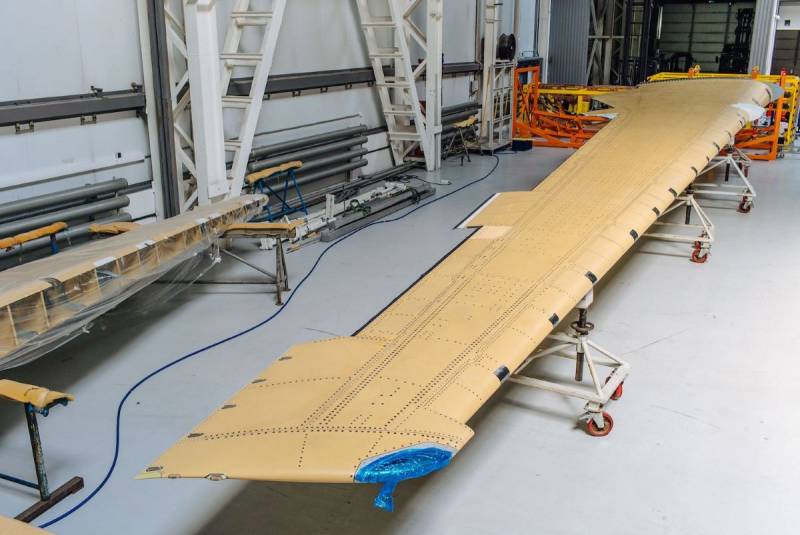 Due to the refusal of Western suppliers to sell their products to Russia due to sanctions, composite materials for the domestic aircraft industry are now being actively developed by industry specialists together with scientists from Moscow State University and the state corporation Rosatom. Recently, strength tests of the MS-21 aircraft wing element made of domestic composites have been successfully completed.
This was reported in the press service of the state corporation Rostec.
This stage of static testing was carried out by employees of the United Aircraft Corporation (UAC), which is part of the state corporation, in cooperation with representatives of the Zhukovsky TsAGI Institute. A wing box made of Russian polymer composites was tested.
The element was subjected to loads far exceeding the maximum probable during the operation of the aircraft. It is considered acceptable if the element under test is capable of withstanding a design load that is fifty percent higher than the operational load. The caisson was destroyed only after the calculated indicator was exceeded.
Earlier, on December 21 last year, the MS-21-300 airliner was launched, the wing of which was made of Russian materials. Prior to this, a series of ground tests were carried out.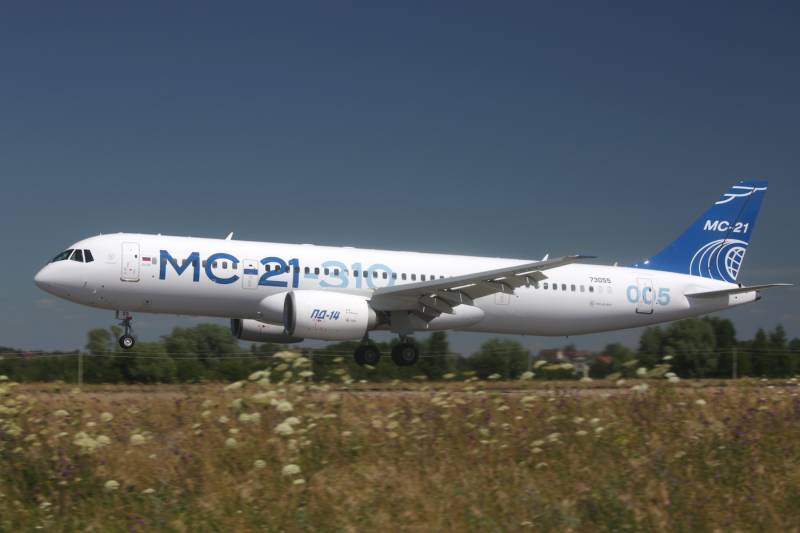 Because of the sanctions imposed by the West, it is planned to invest more money and efforts in the development of the domestic civil aircraft industry in Russia.