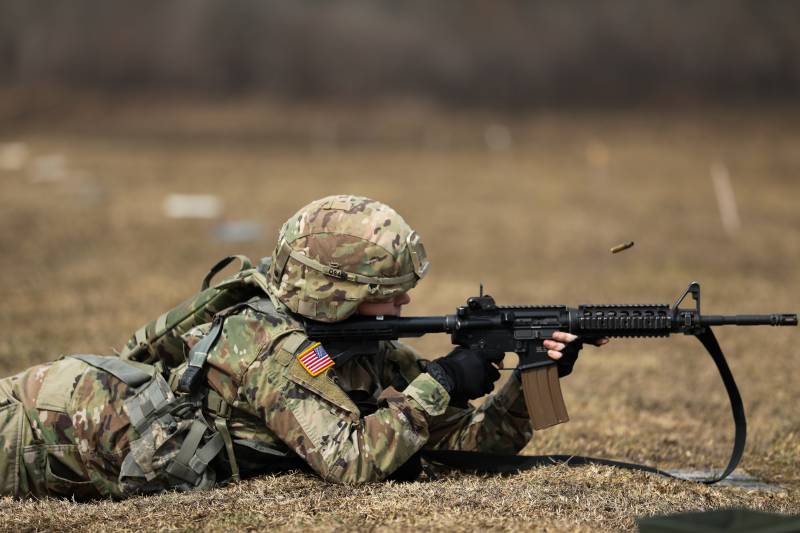 The US military budget for 2023 could leave the size of the US military at its lowest level since 1940. If the project proposed by the Biden administration is passed by Congress, then as early as next year, only 473 fighters will serve in the regular US army. This indicator has not been observed for more than 000 years.
It is worth noting that after the end of the Cold War, the peak of the reduction of American troops came in 1999. But even at that time, the size of the regular army in the United States was 478 people.
The project proposed the day before by the Joseph Biden administration provides for the reduction of the regular army from the current 485 thousand to 473 thousand people. The size of the US National Guard will remain within the current limits: 336 active fighters and 500 reservists.
The total strength of the US armed forces (including the Navy) should be reduced to 998 soldiers. On this occasion, many experts note that for a long time there has not been a situation when less than 500 million people served in the American troops.
According to representatives of the Pentagon, the above-mentioned measures to reduce the army are not caused by a budget deficit. The reason, in their words, lies in the difficulties associated with the recruitment of "quality" military personnel.
At the same time, it is reported that the size of the regular army, according to the plan of the military leadership, will again grow to 485 people in the next 000 years. However, these will be more "combat-ready" troops. Where they will come from in this case, the US administration does not say.
The Army Recruiting Command (USAREC) is allegedly already implementing certain innovations in its recruitment strategy. It is not yet clear whether this approach will bring the expected result, but it is already clear that the US military is now in a serious crisis.