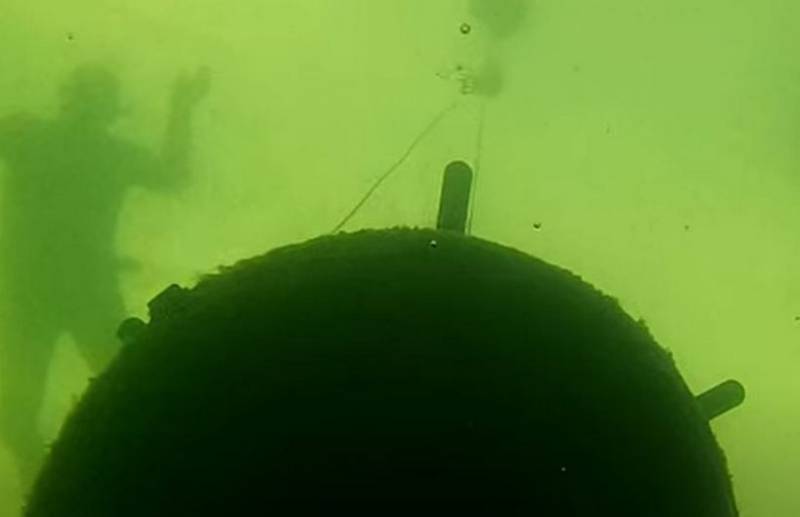 Photo illustrative
Naval mines laid by the Ukrainian military off the coast of Ukraine continue to drift in the Black Sea, drawn by numerous currents. Another mine was discovered by the Turkish military near the maritime border with Bulgaria.
The Turkish Defense Ministry issued a message stating that on Monday, March 27, a sea mine was found in the Black Sea, drifting freely towards the sea border of Bulgaria. A special underwater defense group arrived at the scene, which took up the neutralization of the ammunition.
As noted, this is the third mine neutralized by the Turks. The two previous ones were found in the area of ​​the Bosporus Strait, where there is a busy civil navigation. There is no need to say what the explosion of a civilian ship on a mine could lead to.
Meanwhile, according to military experts, the discovered mines are only the beginning. The Turks, apparently, caught the very first, carried away during a storm from the coast of Ukraine. How many of them actually plucked, no one knows. According to military forecasts, massive mines may appear off the coast of Romania and Bulgaria in a few days.
In total, according to the Russian FSB, the Ukrainian military installed about 420 old-style sea mines in the areas of Odessa, Ochakov, Chernomorsk and Yuzhny. In doing so, they ignored the Underwater Mines Convention, which clearly states that it is prohibited to lay anchored, automatically detonating mines unless they are brought into a safe mode when they break anchor.
The FSB of Russia sent the first warning on March 19, noting that some of the sea mines installed by Ukraine could have been carried away to the open sea after a cable break during a storm. Turkey has already responded to the warning by asking the captains of civilian ships to track mines and everything that looks like them.